Oftentimes, clutter can be overwhelming and make our spaces feel too small, and we get tired of seeing them lying around. Junk removal is something everyone will have to engage in at least once in their lifetime.
However, there are the best junk removal companies in New York that will remove this weight from you.
Anyone who has been involved in the process of junk removal will acknowledge that it's not an easy task. It's energy-draining in fact you have to sweat it out. That's where the job of professional junk-removing companies comes in.
These professionals relieve you of stress while you relax and engage your time in other productive activities that will improve your life.
When you're looking to get your home or office in order, you'll want to know which companies are best at removing that extra stuff you've been accumulating over the years. You can't just throw something away and expect it to go away, you need a company that has the experience and equipment to properly remove it from your space.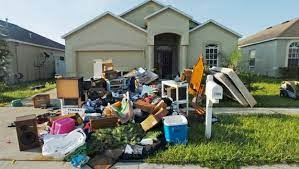 Here are the top picks of junk removal companies in New York we have selected for you in no particular order
1. 1-800-GOT-JUNK?
1-800-Got-Junk? is one of the leading junk removal companies in New York that was established in 1989 that provides immediate junk hauling services. Their services include sorting, clean-up, recycling, loading, and disposal of the items.
They ensure to meet all customer's junk hauling needs. They specialize in removing junk like appliances, carpets, rugs, freezers, mattresses, refrigerators, television, etc
2 The Junkluggers of Manhattan
Junkluggers of Manhattan can assist you when you need to get rid of that annoying clutter that is taking over your living space.
They have the solution for all garbage removal requirements, whether it is a business or a home. They arrive equipped with enormous dumpsters and a variety of containers so that they can easily pack up all the waste at once.
They offer comprehensive gutter maintenance in addition to emptying out basements. Therefore, whether you're seeking someone to clean your basement or remove any old furniture from storage rooms, these professionals are who you need.
The services they offer include residential and commercial hauling, residential and commercial junk removal, residential and commercial sofa removal, e-waste removal, estate cleanouts, construction site cleanouts, etc.
3. Jerry The Rubbish Man
Jerry the rubbish man is a Brooklyn-based junk removal company that a lot of people like. When it comes to their cleaning services, they are renowned for being quite careful and providing fast service.
They give excellent service in addition and their price is affordable. So if you are looking for a junk removal company that is cost-friendly, Jerry the rubbish man is the go-to company.

4. Full Of Crap Junk Removal
This company is among the most dependable junk removal companies in New York. They provide services for both industrial and domestic use.
They are reachable 24/7, available anytime you call them and provide quality service to their clients. You can't go wrong with Full of Crap because they make the weight of junk removal easier.
The testimonials on their website speak for themselves. When it comes to efficiency, then Full of Crap got you covered.
5. Leave No Footprint
This company is a little bit different than most of the junk removal companies in New York. The reason is that the environment is their priority even as they remove junk.
When it comes to eco-friendly junk removal companies, they are the chief. They reduce, reuse, and recycle your junk making your home and our environment safe.
6. J&J Junk Removal
This company specializes in removing e-waste. In the business of junk removal from the home or the office, there are some companies that won't bother in removing junk like bicycles or computers. But that's not J&J junk removal.
Even as time-consuming as it is to remove and recycle these items, J&J takes its time to do it. They are efficient and provide quality service. When next you have junks like in the construction site or scooter to dispose of, then they are the best option.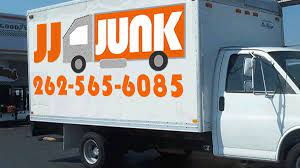 7. Onpoint Removal and Disposal
They provide affordable, eco-friendly, and professional waste disposal services to clients. Onpoint removal and Disposal take pride in providing a wide variety of custom junk removal and hauling services.
They also dispose of all of our materials responsibly at an approved landfill or recycling facility. Examples of junk they dispose of are appliances, furniture, mattresses, computers, yard debris, bulk waste, and much more.
8. Flat Fee In New York
This junk removal company offers top-notch general, residential, and commercial rubbish removal services. Their clients' demands are taken care of by courteous and orderly staff.
There aren't any hidden fees that will come as a surprise throughout the service once you have an estimate, so you'll know exactly what you'll have to spend. Expect a hassle-free service once you've scheduled a junk disposal timetable with them.
Also read: What is the Best Sidewalk Snow Removal Equipment?
Conclusion
So if you are at the point of freeing up your space, consider calling any of these junk removal companies to help with your junk. This will reduce the amount of time you spend cleaning your space and give you more time to relax.
Therefore, if you are looking for the best junk removal companies in New York to take care of your junk, these companies will make it happen.