The choice between these two types is crucial as it directly impacts one's lifestyle and satisfaction with their living space. Custom homes are built according to the homeowner's preferences, while Spec homes are constructed without a specific buyer in mind and intended for sale once completed.
Regarding fulfilling your dream of homeownership, two prominent options often stand before you: Custom Home vs. Spec Home. Both avenues offer unique advantages and considerations, catering to different preferences and lifestyles.
Understanding the distinctions between these two types of homes is pivotal in making an informed decision that aligns with your desires and requirements.
In this article, we discuss Custom Home vs. Spec Home, explore their features, benefits, and recommendations for which one would be ideal for you.
WHAT IS A CUSTOM HOME?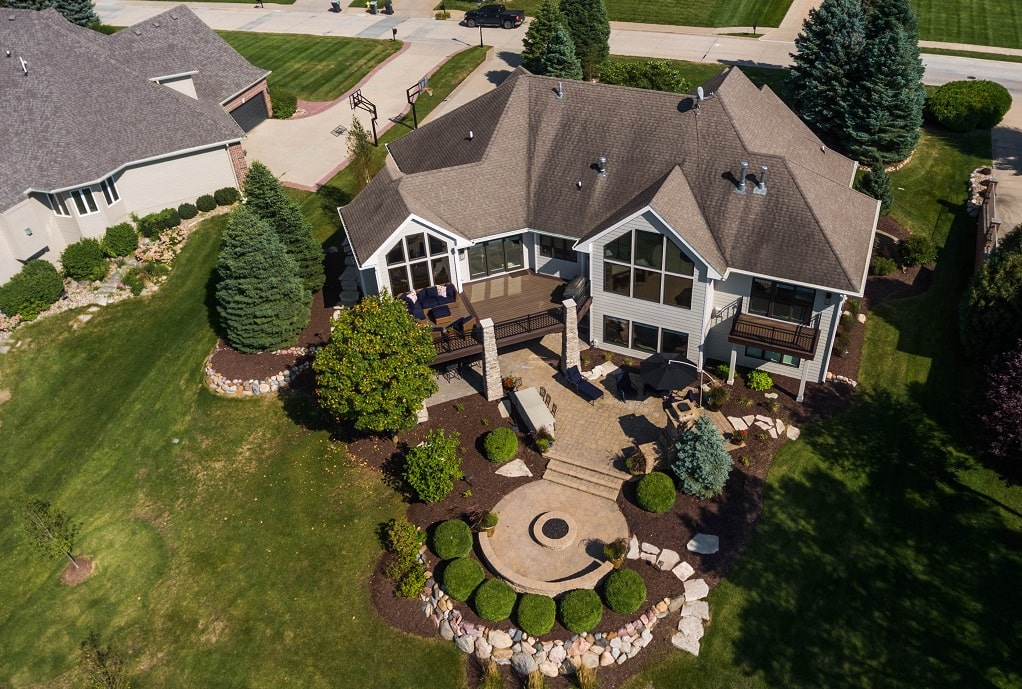 A custom home is a residential masterpiece that transcends the realm of mere shelter. It's a blank canvas where your architectural aspirations come to life.
Unlike conventional homes, custom homes allow you to design every facet, from layout to finishes. By collaborating with architects and builders, you're at the helm of the creative process, crafting a dwelling tailored to your unique preferences and lifestyle.
It all boils down to the buyer's decision-making level when making a decision between custom home vs. spec home. Unlike spec homes, which offer limited floor plans, appliances, and style options, a custom home is unique and entirely up to you (of course, keeping building best practices in mind).
Typically, a custom home purchaser makes all the essential choices. They decide which materials will be applied on both the inside and outside.
They choose their materials, determine the budget, and decide everything from the floor layout to the finishes instead of selecting from a list of options the builder has selected. Most of these homes typically take longer to complete but also tend to be more distinctive.
PROS AND CONS OF A CUSTOM HOME
PROS:
Should you be caught between choosing a custom home vs. spec home, the following are the advantages of a custom home over a spec home.
Ultimate Personalization
Crafting your dream from scratch and ensuring that every nook and cranny resonates with your tastes is the biggest perk of a custom home. Not only is this about aesthetics but also about the must-have necessities.
With a custom home, you can be confident that you will have all the security and storage facilities you want.
Tailored Functionality
When considering custom home vs. spec home, note that custom homes can be meticulously designed to suit your lifestyle, making them functional and convenient.
Your custom home becomes an extension of your personality, unique expression, and a reflection of your creativity, giving you long-term satisfaction.
Long-Term Planning
When you are given the chance to design your own home, you're building for the future. This long-term investment allows homeowners to create designs with their present and future in mind.
It also prevents later renovations as they are designed to their specifications. Thus helping homeowners save money.
Enhances Relationships
In the case of deciding between custom home vs. spec home, custom builders and their clients can develop a close relationship during the period it takes to finish building, especially if the builder helps the client find the right lot and design the home. In particular, the design and selection process teaches a lot about how a house is made, giving homeowners a sense of comfort about spending their money.
Also, if you'll live in the home for a long time and want a better quality of life and relationships with your neighbors, build custom!
Location
Spec homes are typically built within specific communities alongside other similar specs. However, with custom builds, you can choose the location and build anywhere with the proper permits. You can select a location based on school zone, recreational activities, real estate trends, or if you have a plot of land you want to live on.
CONS:
If you're debating between custom home vs. spec home buying, there are a few significant drawbacks to buying a custom home. These include:
Higher Costs
Customization comes at a price often exceeding the budget required for a spec home and is only sometimes feasible for first-time buyers.
Finding a preferable lot will likely take longer than expected and can come at a higher price. Also, homeowners may get less investment return, and resale can be more difficult if the home is too specialized.
Extended Timelines
Designing and building a custom home takes time, requiring patience before you can move in. Also, construction may be slower because you are starting from scratch and face delays.
WHAT IS A SPEC HOME?
A "spec home" is a house constructed on a property with a design and floor plan already chosen by the builder. The term "spec" refers to the notion that the project was speculative because the developer purchased the land without having a customer in mind.
The buyers of these move-in-ready homes don't get to choose any design features, but they do get a brand-new, uninhabited place.
While there may be a few months before the home is ready for move-in day, some homebuilders can offer partially completed spec homes, which can be created with features that appeal to a broad range of buyers.
In most situations, buyers have less say in floor plans and interior design. The trade-off is that you can move in quicker with a spec home. Because spec homes are brand-new, they adhere to the most recent building regulations and contain contemporary features.
Additionally, they frequently include warranties for HVAC systems, appliances, and other features.
However, because they are frequently constructed before a buyer is found, spec homes offer few customizing possibilities. They often need more character because they are quickly built without a specific buyer in mind.
PROS AND CONS OF A SPEC HOME
In comparing custom home vs. spec home, there are certain obvious advantages to spec homes that make them unique from their custom counterparts. The benefits of selecting a spec home include:
Affordable
Cost-wise, spec homes are frequently significantly more cost-effective than custom residences. Since the company is designing and building from pre-planned layouts, they can purchase materials in bulk, resulting in a more affordable home.
Immediate Gratification
Spec homes are ready for purchase, saving you the time and effort involved in construction. They are move-in ready, allowing for a quick transition.
Simplicity
When you buy a spec home, most of the challenging and time-consuming choices have already been made. You won't need to worry about the hassle of coordinating the architects, designers, builders, or granting permits.
Typically, the construction is nearly complete when a spec home is on the market to buy. This allows you to move into your new home sooner rather than later. If you want to move into a home within the next six months, a spec home grants that option, while a custom home needs a year or more to be completed.
Unlike custom homes, which live primarily in your imagination, spec homes allow you to view and experience the floor plan and interior design physically.
Before purchasing, you can visit a spec home to ensure you're happy with the layout. You can physically tour the house before purchase to know exactly what you're getting.
Since spec homes are designed to appeal to large audiences, this can work in your favor when listing it on the market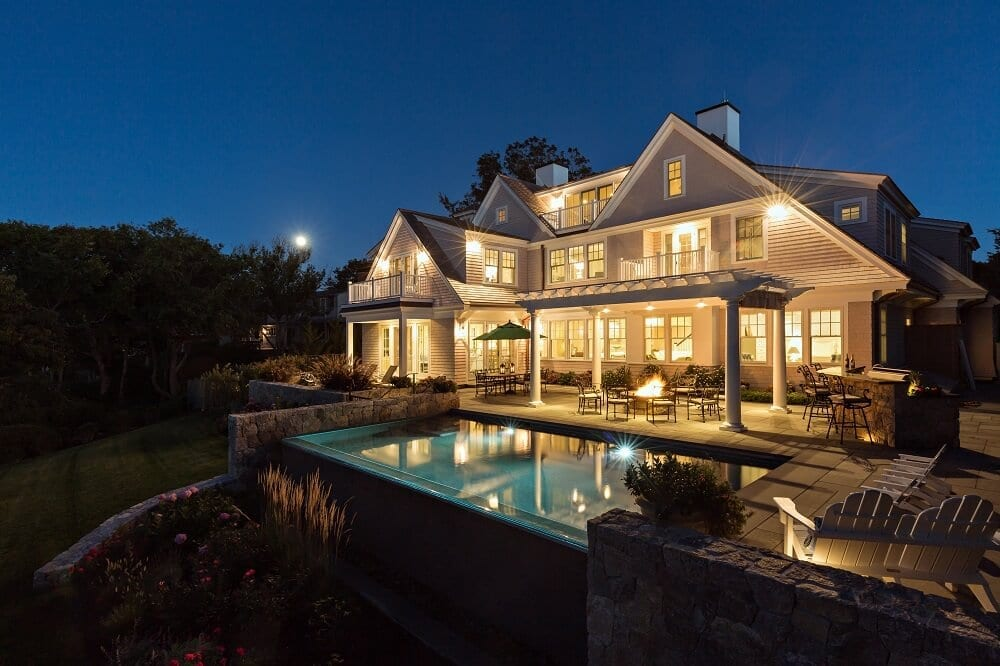 CONS:
Spec homes are among the market's better options for starter homes, but they still need faults. If you're trying to make a choice between custom home vs. spec home, here are a few cons to consider before making the final decision.
Amenities may not be as high-end as other home options
Usually, faucets, hardware, countertops, and finishes may not be what you like. Unless the builder wants to allow the homeowner to choose the finishes
Limited Customization
A spec home's design is predetermined. Therefore, there is no room for customization or floor plan modifications. As a result, it might not suit your preferences and style.
Potential Homogeneity
Spec homes may need more uniqueness and character than a custom-built home offers.
A house inspection is still necessary to ensure it is in good shape despite being brand new.
Homebuyers must conduct their research before agreeing to the purchase because they have less influence over a specific home.
Factors To Consider When Choosing A Spec Home And A Custom Home
A new home is no small feat, and deciding what direction you should take can be challenging. It is important to know the type of new build that will be perfect for your needs, and it comes down to several deciding factors.
Here is a list of factors to put into Consideration when Choosing custom Home vs. spec Home
Budget
Analyze your financial capacity to determine which option falls within your means. Even though custom homes are often considered more expensive, the cost of spec homes varies greatly.
The experts building spec homes know the market and can precisely price their models. When purchasing one of these, there won't be many financial surprises. You might end up paying for improvements or finishings that you don't like.
To personalize their homes to their tastes, spec homeowners also frequently renovate quickly.
If you decide to alter your mind midstream, custom homes may cost more than expected. Both labor costs and the cost of building materials are erratic. All of these elements point to a potential money-hole scenario.
Time
Assess your timeline: In deciding between custom home vs. spec home, one of the most important things to consider is how much time you have and how much you're willing to spend on bringing your home to life.
Going for a custom home means that you will be able to get your exact ideas to life. But it also demands more time to finish up your building, mainly if your plan includes a lot of specific needs. Whereas spec homes offer immediate occupancy.
Personalization
Gauge how much personalization you crave. In the case of custom home vs. spec home, and when it comes to personalization, custom homes are the clear winner. After all, quality custom homes are built entirely based on your ideas, offering limitless options.
So, if complete personalization is something you're looking for, a custom home is the way to go.
You may need something standard with some slight tweaks. You could get this done with a spec home. For instance, if you've got your eye on a spec home, you can negotiate customization options with the builder. This would work as long as it's at a reasonable rate and construction is at an early stage.
Considerations for Resale
If you're constructing your ideal home, you might not consider selling. Nevertheless, remember that life circumstances could change, and you can find yourself in a situation where selling is necessary.
A spec home can be the most broadly appealing for resale if you intend to sell your home eventually. More so than whether it was a spec or bespoke home, everything depends on the home's setting and interior fittings.
Lifestyle benefits
There are specific benefits to going with either option. With custom home builders, you get the ultimate personalization. This means that you have the option of planning every single detail during the construction stage. So you can prepare for any additions you must consider in the long run.
Comparatively, a spec home doesn't offer this luxury. However, spec homes are designed with a specific target market. In other words, these homes are designed to fit these particular audiences. If you fall into this category, the overall build may fit all your specific requirements, sometimes better than you would have assumed since the construction has been optimized from the builder's point of view.
Conclusion
When deciding between custom home vs. spec home, both houses have their charm, and the ultimate choice rests on the alignment of your preferences, aspirations, and practicalities.
Whether you're yearning for the thrill of design or seeking the comfort of immediacy, the choice is yours. Embrace the adventure of homeownership, and may your chosen abode be the canvas where your dreams flourish. Thank you!