With dozens of home builders in Tennessee developing yearly, finding the best builder for your custom home can be challenging. Some of the top home builders in Tennessee include Beazer Homes, The Jones Company, Titan Homes Builders, Castle Homes, Goodall Homes, etc.
Tennessee's rich history and natural beauty make it a home to many homebuilders and construction industries, shaping the state's real estate landscape.
Home builders in Tennessee offer innovative and creative designs, quality craftsmanship, and sustainable, energy-efficient homes.
As the population grows, they adapt to new trends and technologies, ensuring customer satisfaction and preserving Tennessee's unique architecture and culture.
Have you been dreaming of a new home in Tennessee? This blog post provides many options to consider all over the state.
TOP 17 HOME BUILDERS IN TENNESSEE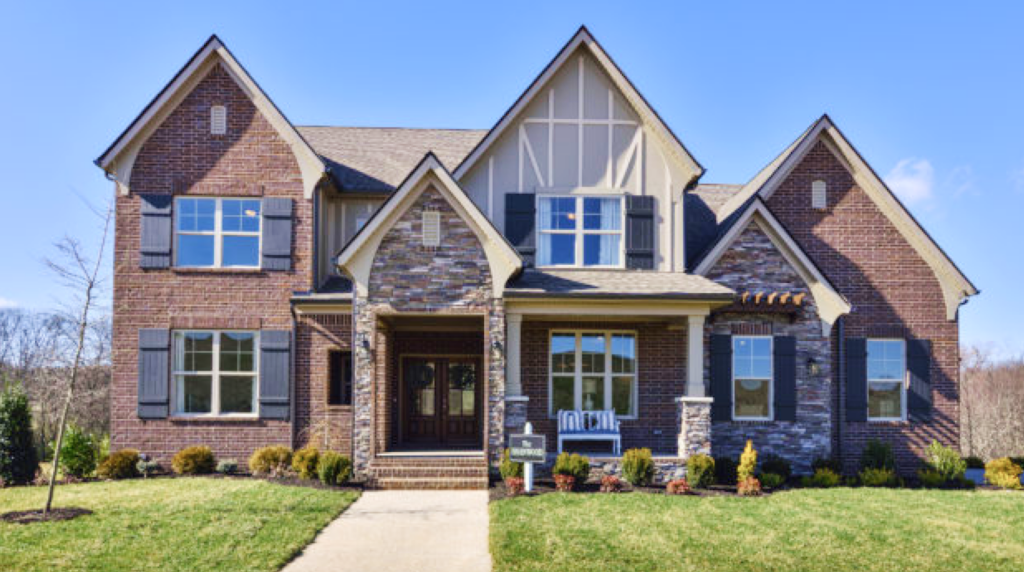 Finding the right builder for your project is paramount, as it can significantly impact the quality and value of the finished work.
Reputable Home builders in Tennessee will make sure that the project is finished on schedule and within budget, and also prioritizing complete customer satisfaction by delivering homes that meet their specific requirements.
Here is a list of top home builders in Tennessee that can provide top-quality construction.
1. BEAZER HOMES
Beazer Homes is one of the top home builders in Tennessee with so much skill and experience: 9 generations of homebuilding. Genealogists can trace the Beazer family back to the 1600s in England building houses.
With Beazer's scale, they can access various resources, making their building process fast. They also carry their customer along and put in their best knowledge and experience in each procedure step, from planning, designing, and building to inspecting.
2. THE JONES COMPANY
The Jones Company has been building homes since 1927, and it is a construction company built by generations of builders. They are one of the builders in Tennessee that provide a wide range of price options from entry-level to a move-up in size and quality.
The Jones Company often offers warranties on a new home: a one-year warranty on craftsmanship and supplies and a ten-year guarantee on major structural components.
3. CASTLE HOMES
The award-winning Castle Home Builders in Tennessee was founded in 1993 by an industrial engineer, Alan Looney.
It consists of a team that uses eco-friendly construction methods and meticulous interior design to create stunning custom homes, home extensions, and remodeling projects.
The commitment to green building made by Castle Homes has several advantages for their customers. Energy-efficient house designs by Castle Homes can help consumers use less energy and water, resulting in cheaper costs.
Additionally, to boost the value of their properties when resold, they seek third-party certification of their homes' efficiency.
4. DEFATTA CUSTOM HOUSE
Due to its outstanding custom homes, DeFatta Custom Homes, established in 2007, was a Top-20 Family Business in Nashville and an award winner from 2015 to 2017.
Customers can select from the homes and lots in one of the three communities in Winchester, Franklin, or Nolensville that DeFatta Custom Homes offers.
Alternatively, they can hire DeFatta Custom Homes to construct on land they own. The three neighborhoods already built by DeFatta Custom houses have lovely natural scenery, sizable lots, and completely customizable homes.
5. TITAN HOME BUILDERS
The Titan Home Builders in Tennessee assures homebuyers that the best contractors in their local community are working on their new construction home.
This company is known for building elegant homes at affordable rates, using high-quality materials, and striving to keep projects on time and under budget.
Titan's attention to detail includes custom window trims, pre-wiring of homes for internet and surround sound, moisture barrier-wrapped exterior walls, and framing that exceeds code.
Custom builds by Titan are relatively straightforward, with several floor plans available. Kitchens and bathrooms are more on the luxury side of the scale, while other home rooms are functional and beautiful.
6. GOODALL HOMES
Goodall Homes has been building homes in Nashville since 1983. You can also find their homes in Huntsville, Chattanooga, and Bowling Green. They have succeeded through the years by sticking to their core values.
This has produced a work team that delivers exceptional and extraordinary customer results. They hold craftsmanship, attention to detail, and commitment to every home that they build in high esteem.
Goodall Home is one of the home builders in Tennessee that values affordability for every homebuyer.
7. HAWKINS HOMES
Hawkins Homes builds in Farmington, Campbell Heights, Clear Springs, Eagles Bluff, Autumn Creek, Chalet Hills, Charleston Oaks, and Mills Creek subdivisions.
With quality craftsmanship, open floor plans, and beautiful architectural plans, you can't go wrong with Hawkins Homes.
The Hawkins builder in Tennessee chooses developments full of amenities like parks, playgrounds, and trails. They build homes with so much elegance and character.
8. SMITHBILT HOMES
Smithbilt Homes can meet any home need: first-time homebuyer, relocating, upsizing, or downsizing. Family-owned and operated, Smithbilt has you covered! You will work with professionals at each step, from design to building and inspections.
Smithbilt Homes can be found in several places in Tennessee, such as Creek Valley Estates, The Farm at Riverbend, The Meadows at Shannon Valley, Avalon, The Highlands at Copeland, Sweetwater Creek, Creek Bend Farms, The Manor in the Foothills, The Preserve, and Ely Park. Etc.
9. CENTURY HOME BUILDERS
Although Century Communities may be headquartered in Colorado, it's had a robust presence in Murfreesboro's best neighbourhoods in Tennessee since 2002.
They build condos and new construction homes in 17 states and 40 separate real estate markets. Despite being part of a national franchise, they also work exclusively with local realtors and contractors and maintain a hands-on approach with every client.
Century home builders include an intelligent home system in every building that sets them apart from every home builder in Tennessee.
These features include electronic front door locks, hands-free light switches, and smart thermostats. Everything is integrated with Google Nest Hub. And every new home construction comes with a complete smart home package.
Century Communities provides quick move-in listings when building developments and customizable homes where the buyer selects a floor plan and various trims.
They also offer titling services, home loans, and homeowners' insurance. All these additional services help simplify buyers' process since they can work with one company from start to finish.
10. WESTLAWN HOME BUILDERS
The Westlawn Home Builders in Tennessee, founded by Dr. Horton, is known for their high-quality smart homes with attached garages. They build new construction homes with many practical and common-sense intelligent gadgets to make life easier.
These include one-wire connectivity, a multi-platform wireless network, integrated geo-fencing, and hands-free communication.
All the features are controlled by a single smartphone app or voice when the owner is home. Some additional bonuses include intelligent door locks, a smart video doorbell, smart light switches, and a smart thermostat.
All of these can be controlled from D.R. Horton's Qolsys panel. The innovative home features also integrate with the Amazon Echo Dot.
11. HALLMARK BUILDING GROUP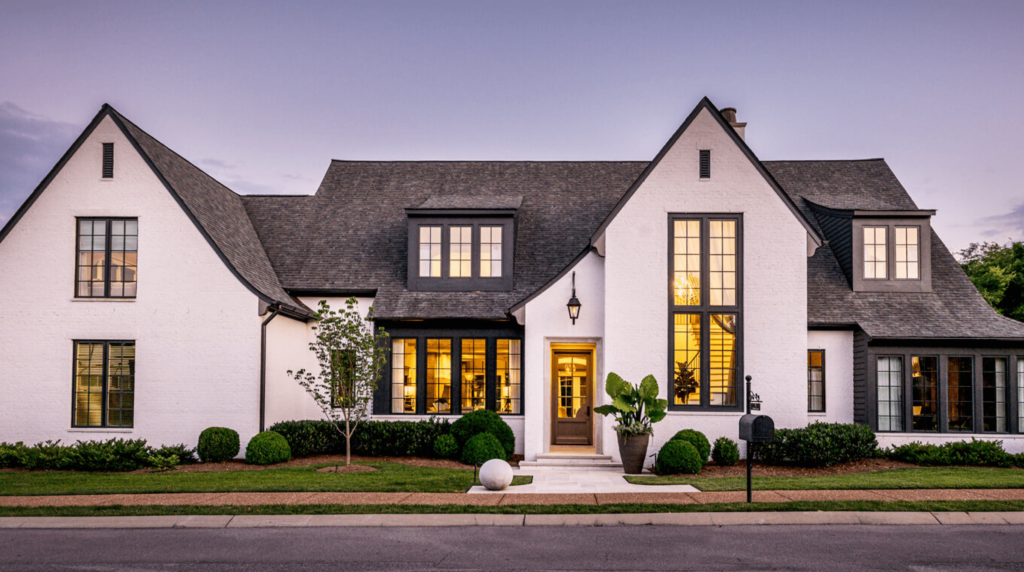 The Hallmark building group was founded by Dan Morehouse in 1999. The Hallmark Building Group is committed to combining modern technology with traditional Southern hospitality, to build homes with the same care and concern he would put into his house. They offer custom home construction, renovation, and home additions.
The Hallmark Building Group are home builders in Tennessee who are committed to utilizing cutting-edge technology to keep clients informed about the status of their projects.
Clients can examine project information, including the most recent images, budgets, and schedules for construction, via Hallmark's web portal, as well as traditional Southern hospitality.
12. RP HOMES
The RP home builders in Tennessee create luxury homes with so much passion. They offer extensive scale services and will be with their client at every journey step, from lot selection, floor plans, material selection, and construction.
Because communication is everything, an RP Homes professional meets with clients at each construction phase: selections, pre-drywall, home orientation, and final inspection.
Customers can get the best workers and artisans working on their projects during each stage of construction. You can find houses built by RP Homes at Moss Landing, Baldwin Park, and The Oxford.
13. BROWN HAVEN HOMES
Brown Haven Home Builders in Tennessee provides a perfect fit for your new home. They are also located in North Georgia, western North Carolina, and South Carolina.
This allows them to negotiate the best prices from suppliers and artisans, allowing their clients to pay less for their homes. The extra money can go into upgrades or down payment.
14. STONE RIDGE CUSTOM HOME
The Stone Ridge Custom Homes builders in Tennessee are a small group of organizations that generally only work with a few clients, allowing their executives to be directly involved in every stage of each project's process.
Over the years, Stone Ridge Unique Homes has finished over 30 projects, including constructing unique homes and adding pre-existing residences.
15. REGENCY HOME BUILDERS
Regency Home builders in Tennessee are well established with over 30 years of experience. They are passionate about helping families and individuals reach the goal of homeownership.
Regency Homebuilders have the priority of helping people. They are committed to excellence, including architectural design, craftsmanship, and service.
16. COLLIER CONSTRUCTION
Collier Construction is the perfect builder in Tennessee you can turn to if you need a home in urban Chattanooga. They develop communities based on the Traditional Neighborhood Design (TND) principles.
Each community is walkable, environmentally friendly, and higher density. The result is a longer-lasting and healthier household. They also bring good communication, honesty, and customer service to their jobs.
17. DREES HOMES
Drees Homes has been in the business since 1928. They are well-respected builders in Tennessee, and their position in homebuilding comes from quality combined with staying current on construction trends.
Drees puts energy-efficient techniques at the forefront to have a home that works for you.
Award-winning Drees Homes will help you each step of the way with updated floor plans, in-style materials, and uncompromised service.
Different Types Of New Home Builders In Tennessee
Several homebuilding companies fall into particular categories due to their role and manner of operation. Therefore, if you decide to build a new home in Tennessee, below is a list of the many types of builders that you should consider.
1. Custom Homes
Typically, specialized, low-production custom home builders construct custom homes. Options abound when working with custom house builders in Tennessee.
They can build anything you can imagine. This will cost more money. But a custom home offers you virtually limitless options.
2. Semi-Custom Homes
Semi-custom homes are frequently the best option for those who want to avoid having a cookie-cutter home but feel overburdened by too many choices.
You can pick a floor plan, but you won't be able to make any changes beyond adding one or two rooms.
More options are available for the materials and finishes used in your home. Some of these options are already included in the cost of your house, while others will make it cost more to buy.
3. Spec Home Builders
Large planned urban projects and subdivisions are typically built by high-production spec home builders in Tennessee.
You can save money by choosing one of these builders instead of going entirely custom. They only give you a few options; they give you a few. The result will be a decrease in revenue.
Additionally, your home will be built faster. The home builder concentrates all of its resources on several nearby sites.
4. Tract Home Builder
Because they are new construction homes that the customer does not personalize, tract homes are comparable to spec homes. Builders employ enormous tracts of land to create subdivisions, hence the title of "tract" homes.
You gain from the builder's purchase of supplies and large-scale construction. (It reduces the cost.) The subdivision's style can be generic, which is a drawback. However, this is an excellent choice for someone who wants a new, inexpensive home.
Conclusion
Home builders in Tennessee have much to offer, from the distinctive floor designs and details of custom homes to the amenities found in many new development neighborhoods.
A skilled and reliable home builder not only brings architectural expertise but also understands the essence of your vision. From the layout to the materials used, every detail matters.