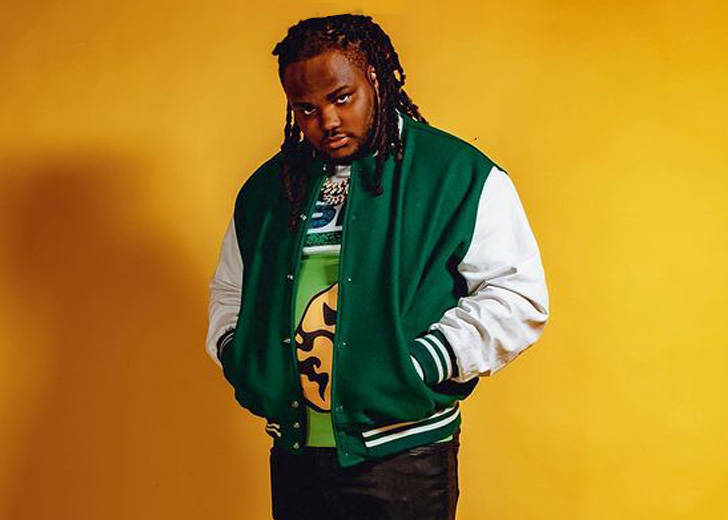 What is Tee Grizzley net worth? Terry Sanchez Wallace Jr, known professionally as Tee Grizzley was born on March 23, 1994, in Detroit, Michigan, and was raised by his grandmother in the Joy Rd. & Southfield neighborhood due to his mother and father constantly being in and out of prison.
As a child, Tee Grizzley was seen performing at local events, rapping in front of the house-on-wheels that his mother and stepfather lived in, which was his own personal stage.
He has been making music since he was a kid, and he has released various mixtapes in the past, but he gained a lot of recognition when he released his first studio album, "First Day Out Tha Feds" (2017).
Tee Grizzley Net Worth
Wallace was the first member of his family to attend college in generations, and attended Michigan State University to study finance and accounting, but, after undergoing financial difficulties, he and a friend of his began to burglarize other students' dormitories, and stole $20,000 worth of electronics and money from other students in February 2014.
On February 27, Wallace and Jeremy Ford were caught but released pending investigation. Wallace went on the run, and fled to Kentucky, where, on July 1, 2014. Wallace was sentenced to nine months for the robbery, and, while already serving that sentence, he was sentenced to 18 months to 15 years for the Michigan State robberies in September 2015.
After being released from prison in October 2016, Grizzley released his debut single "First Day Out Tha Feds" through YouTube. The song gained over two million views in less than three weeks, and led to Grizzley signing a record deal with 300 Entertainment and Atlantic Records in 2017. His single "First Day Out Tha Feds" was featured on the soundtrack for NBA 2K18.
The album debuted at number 12 on the Billboard Top 200 with 32,000 album-equivalent units sold in its first week. The album also debuted at number three on the US Rap Albums chart. After noticing the buzz surrounding Tee Grizzley's "First Day Outta Feds" song, he released his second single, "Second Day Out", in February 2017.
His third single "From the D to the A" featuring Lil Yachty was released in March 2017. He released "No Effort" and its accompanying music video on March 31, 2017. His debut mixtape My Moment was released on April 7, 2017. Grizzley said that his record sales tripled after his song was featured in a LeBron James Instagram post.
Grizzley collaborated with Philly rapper Meek Mill on the track "Beef" from his "Wanna Know" mixtape, which was released on May 12, 2017. Grizzley released three music videos to promote the songs "Beef" and "Prospects" featuring Lil Yachty. On May 30, 2017, Grizzley announced the name of his debut album "The Leak", which was released on June 2 via iTunes and Spotify.
A short film clip for a song titled "The Neighbourhood" was released on Vevo on July 1, 2017. A song titled "Ya Know" featuring Trouble Lindy and Rich Homie Quan was also released to promote the album. He featured with Meek Mill in the track "Dreams Money Can Buy".
What is Tee Grizzley net worth?
Tee Grizzley net worth is $2.3 million, but he is only 27 years old which leaves the possibility of earning millions more in the future. Tee Grizzley net worth is expected to grow as his career continues to flourish.
Tee Grizzley is one of the youngest rappers to reach millions of followers on Instagram. He has 5.5 million followers on Instagram and 726,000 on Twitter. His rise to fame began in October 2016 when he made his first video.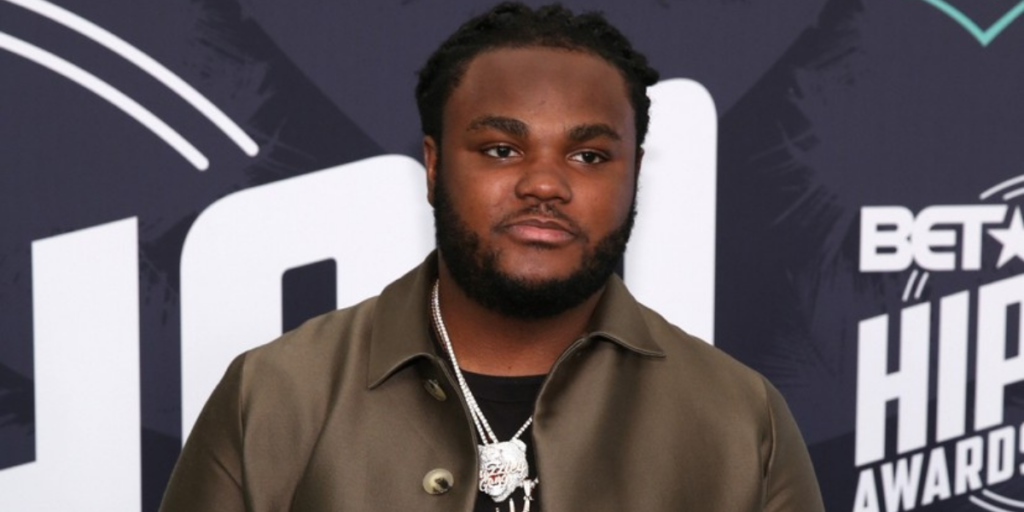 Tee Grizzley is a rapper, songwriter and singer who has been active in the music industry since 2017. He has released three studio albums and seven singles.
Tee Grizzley net worth is estimated to be $2.3 million dollars but this amount will grow as the rapper continues to perform and release new music. Grizzley has performed at concerts across the country including at festivals such as Rolling Loud and Hot 97's Summer Jam XVII.
Tee Grizzley Lifestyle, Cars, And Houses
Tee Grizzley lives in luxury house that boasts beautiful views of the city. The house is located in the Northridge Estates neighborhood of Birmingham, Michigan.
Tee Grizzley lives the lavish lifestyle most rappers aspire to. He likes to post about his various luxury cars and jewelry on Instagram. His taste for fast cars is evident in the many pictures he posts of sports cars and luxury vehicles on social media platforms.
Tee Grizzley is one of the top growing rappers in the United States and he is very fond of luxury cars and lifestyle. Grizzley has several cars in his garage including a Bentley, Audi, Range Rover and Lamborghini. He is the proud owner of a Lamborghini worth $500,000. He owns a 2015 Bentley Continental GTC which is worth an estimated $200,000. He also has a 2010 Land Rover Range Rover worth an estimated $50,000.
Brands such as Reebok, Supreme and Dreamchasers have recently worked with Grizzley to design new merchandise which has added to Tee Grizzley net worth. He has had endorsement with several brands such as Foot Locker and Hot 97.
Grizzley is planning to release an album this year and is hopeful that the new album will increase his net worth significantly. Tee Grizzley Net Worth is growing at a very fast pace and it could soon reach $4 million.
Read Also: 15 Richest Persons in Alaska and Source of Their Wealth
Tee Grizzley chains worth thousands of dollars, and he has expensive custom chain collection. He is also the proud owner of Gold diamond ring worth $100,000 and a beautiful pair of gold earrings. He often posts on Instagram about his new possessions and it is evident that he likes to spend money on luxury items.
Tee Grizzley net worth is expected to grow steadily as he continues to record music. With his talent and hard work, the rapper can become one of the wealthiest musicians in the world.
Tee Grizzley net worth is putting him into a category of artists that could be called millionaires under 30. He has several high profile endorsements, a huge social media following and a debut album that peaked at No. 12 on Billboard 200 chart which translates into big money for the young artist.
The rapper already has a luxury house and several cars in his garage. He is also in a relationship with a very beautiful girl who he recently proposed to.
Tee Grizzley Girlfriend
Tee and My'Eisha met during their days at Michigan State and started dating in August 2016. Tee was 20 when they first met and My'Eisha was 18 years of age. She said that he sent her a friend request on Facebook and from there on she became his fan.
Their relationship hit the headlines after Tee was arrested for stealing other students' money, laptops, jewellery and electronics. The couple got engaged and announced the news on Instagram.
In February 2021, My'Eisha Agnew gave birth to Wallace's first child, a son named Terry Wallace III.
Tee Grizzley recently shared a picture of him proposing to his girlfriend. The rapper proposed to her during a trip to Hawaii and posted the picture on social media. The rapper is expected to tie the knot soon but there is no official date yet for the wedding.
Tee Grizzley annual income is estimated to be $330,000 as a part of his average earnings from music sales and advertising income. Tees three studio albums have sold over 211,000 copies. His net worth is $2.3 million dollars. Grizzley endorsed various brands for monetary gains and he also made some money from endorsements through partnerships with Foot Locker, Hot 97 and Reebok.
Full Name: Terry Sanchez Wallace Jr.
Date of birth: March 23, 1994
Place of birth: Detroit, MI
Net Worth: $2.3 million
Annual Income: $330,000+
Occupation(s): Rapper; Songwriter; Singer
Zodiac sign: Aries
Gender: Male
Age: 27 years
Height: 6ft (183 cm)
Nationality: American
Education: College Drop Out
Religion: Christianity
Wife: MyEisha Agnew
Son: Terry Wallace III
Father: Terry Sanchez Wallace Sr
Mother: Latoya Perry
Brother: Mar Mar Wallace
Conclusion
Tee Grizzley is a young rapper. He has worked hard to get where he is today and has been rewarded with a growing fan base. He is famous for his songs "Like Me", "First Day Out" and "Don't Even Trip". His videos have over 44 million views on YouTube. Apart from being a rapper, he is also a producer and songwriter who has written for big stars such as Lil Wayne.
He is expected to release his new album soon and this will only increase his net worth even further. He has shared a picture of him with his fiancé on Instagram and he seems to be all set for a very happy life together.
Tee Grizzley net worth is expected to grow by leaps and bounds as the rapper continues to record songs and release new music.
Tee Grizzley is set to live the lavish lifestyle of an artiste and his net worth is expected to increase significantly as he continues to record music. His net worth may grow faster than most rappers but it will be up to him how much money he makes over time.