Based on square footage, you will discover that the average cost to build a house in Tennessee is $130.97 per square foot. As a result, the average price to build a 2,000-square-foot home in Tennessee is $261,940.
Building your dream home in Tennessee is a thrilling endeavor, but it comes with many factors to consider, notable among is the cost. However, in addition to being pricey, building your own home takes time.
Building a house takes most homeowners between 9 and 12 months. Many consider buying a new one instead, and the average cost to build a house in TN is a question that often weighs heavily on the minds of prospective homeowners.
In this post, We will go through the nuances of house construction expenses in the Volunteer State so that you can make an informed decision and determine whether investing is worthwhile.
Average Cost To Build A House IN Tennessee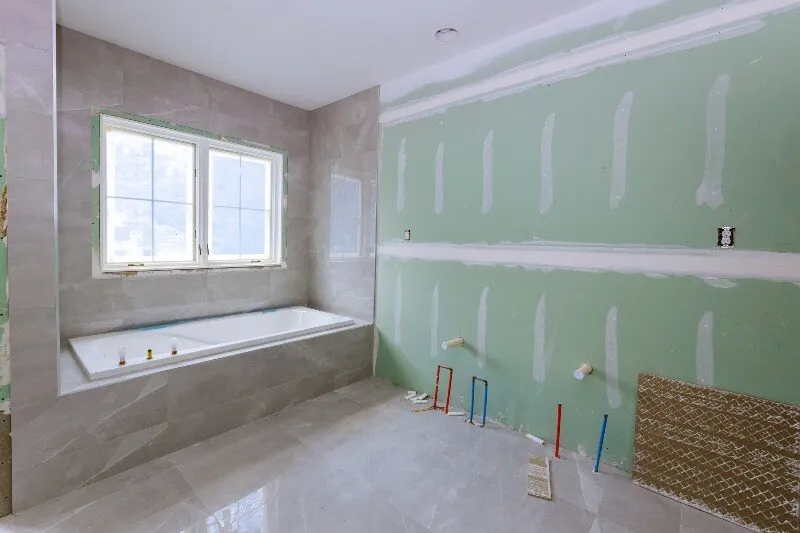 The average cost to build a home in TN based on square footage is $130.97 per square foot. As such, for a 2,000-square-foot house, the average cost to build a home in TN is $261,940.
However, these costs tend to grow higher for specific reasons such as size, location, and material to be used.
Building a home in Tennessee typically costs less than in states with higher home values, such as New York, California, and New Jersey. The average cost of a home in California is $202.72 per square foot.
However, for identical properties, Tennessee's housing expenses are comparable to those in Georgia and Alabama. The average price per acre of land in Tennessee is $14,400.
Land costs are higher in more costly places like Nashville. In Nashville, real estate costs $193.24 per square foot. However, Nashville has a lower cost of living, so you'll need to account for that when establishing a construction budget.
Memphis, Tennessee, is a great place to build a house if you want to do it cheaply. Memphis has the lowest price per square foot of all the state's cities. In Memphis, the price per square foot is $108.50 on average.
You should be able to set a budget for a house in Tennessee using these average prices as a guide.
Factors Affecting The Cost Of Building A House In Tennessee
There are many factors that affect the average cost to build a house in TN, making each project unique. Understanding the average cost to build a house in TN and the factors that affect it is crucial for both potential homeowners and real estate developers.
It allows them to budget and plan their construction projects accurately, ensuring financial feasibility and avoiding unexpected expenses.
Several factors contribute to the overall cost, such as location, size, materials used, labour costs, and any additional features or customization the homeowner desires.
By delving into these factors, we can understand the various elements that impact the final price tag of building a house in TN.
1. Labour
For high-quality buildings, skilled personnel is necessary. Labour costs can change depending on the skill and experience of the workforce.
The average cost of a construction worker in Tennessee is between $15- $18 per hour. While this cost is lower than in other parts of the country, it is still costly.
Hiring a reputable builder and general contractor who can manage labour costs is crucial. You may not always get a say in material price increases, but an experienced builder will know how to use labour efficiently so that these costs stay high.
2. Materials
Materials typically comprise 30- 50% of the overall cost of a residential new construction project. However, with national supply chain issues, the material cost can change and likely increase before a new home is completed.
These supply chain issues trickle down and affect the average cost to build a house in TN and the construction timeline. So not only do you pay more for building materials, but you also may have to pay for delays and added labor costs.
Your home construction cost can also go up if you choose high-end finishes. Luxury homes require higher-priced materials and specialized subcontractors to install these complicated finishes.
3. Design And Style
Architectural intricacies and design preferences can significantly impact costs. Custom designs and unique features can drive up expenses.
The type of new construction home that you choose can have a significant impact on your total cost. Custom homes are by far the most expensive. The infinite choices in materials, unstandardized construction process, and potential lot issues can add up quickly.
Some more cost-friendly options are semi-custom and spec houses. Building a new house from predetermined plans that you get to customize is a great compromise. You can choose the elements that make your home unique without breaking the bank.
4. Location
This is a significant determinant affecting the average cost to build a home in TN. Building in urban areas like Nashville or Memphis may be more expensive than in rural parts of the state due to land prices and accessibility to utilities.
Additionally, if your site is in good condition, you won't need to spend much money on it, but occasionally, areas need significant investment to make them developer-friendly.
Cost Breakdown Of Building A House In Tennessee?
To find the average cost to build a house in TN, You must consider labor costs and the estimated costs of building supplies. You will consider labor costs and the cost estimates of building materials.
You will also need to take into account the expenditures of real estate and labor in addition to building permit fees, material costs, and So, what constitutes the average cost to build a house in TN? Keep reading to find out!
Lot
The average cost for a finished lot is $89,540. A finished lot refers to one that is ready for construction and has all utility systems installed. You often find finished lots in subdivisions and purchase lots from a builder.
The other option is to purchase a plot of land that still needs to be finished. While this option has a smaller initial price tag, you must prepare the site yourself. Getting a site ready could cost a significant amount if the lot needs to be cleared of trees and graded.
This could result in a considerable cost, and you could hit unknown delays. So, do your homework carefully before purchasing unprepared land.
Permit Costs To Build House In Tennessee
A lot of money goes into your house before you even start construction. The average cost of plans, permits, and other fees. The amount you must pay for a construction permit in Tennessee depends on how much it will cost to construct the home.
A plumbing and HVAC inspection fee of $100 will also be added to new construction building permits. If you choose to use slab rather than Monolithic Pour, you must also pay an additional $100 in permit expenses and a second inspection fee.
The average cost of a building permit is between $100 and $1,750, depending on the construction cost, ranging from $5,000 to more than $1,450,000. The permit prices increase by an additional $50 fee for every additional $50,000 in construction fees when costs exceed that threshold.
Additionally, the cost of the permits will be influenced by the house plans and the price per square foot of construction. The level of luxury that the building or single-family home will ultimately achieve will also affect the building permits.
High-quality new structures will be more expensive to construct, increasing the cost of the permits. Obtaining construction permits is crucial for adhering to building regulations.
Construction costs for a new home on the low end are probably lower, and expenditures associated with getting a building permit will remain reasonable.

If you're only spending $5,000 or less to create your property, the lowest cost for your building permits will probably be $200. The plumbing/HVAC inspection will cost $100 in addition to the $100 you will pay on the building permits. The use of a Monolithic Pour slab eliminates the need for further inspections.
Site Work And Foundation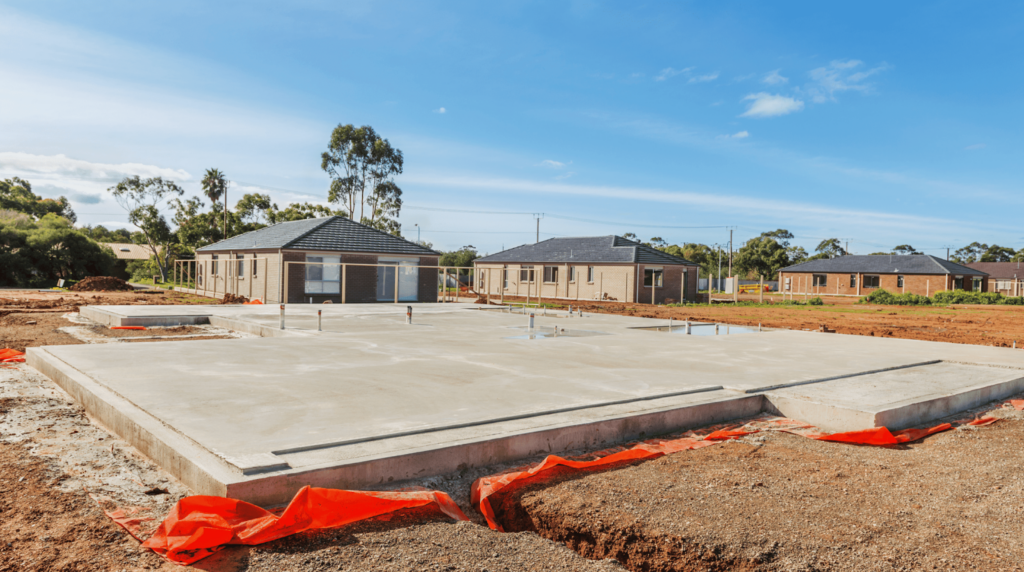 This is arguably one of the most critical parts of your home's construction that adds to the average cost to build a house in TN. The average cost of site work and a foundation is $34,850.
Your house will require heavy-duty machines to perform excavation and professionals to ready the land for construction.
You also only know what's under the surface once you start digging. If the topography calls for this, your lot may require additional drainage or a retaining wall.
This is also when water, electricity, and sewer get set up. Your lot may require a septic tank if you are far from sewer lines.
Check with your local government
If you need to install a septic system, you must get a percolation or perc test.
A perc test will determine the soil absorption rate, and you will receive a septic permit showing how many bedrooms your septic system can accommodate. If you know your property will require septic, performing the perc test before purchasing the land is best.
Then comes the foundation. Some homes have concrete slabs, while others have a crawlspace foundation. Your builder will also charge a premium for installing a basement as well.
Framing
When builders are framing your house, they are essentially building the skeleton. The average cost of framing is $51,589. Lumber costs are high right now, and your house requires a lot of lumber to create the frame.
You are likely to pay more if your home's plans require trusses in the roof (triangular roof build) or if you use metal or steel in your framing.
Exterior Finishes
To a large extent, exterior finishes contribute to the average cost to build a home in TN. It includes the materials that cover the walls. This includes brick, stone, and siding.
This cost will fluctuate based on material choice. The cost also includes things like windows and doors. Consider more premium materials for energy efficiency because the savings can pay off in the long run.
Major Systems
The major systems of a new construction home include plumbing, electrical, and HVAC, the systems inside your walls that make everything work in your home. You can expect to pay around $44,000 for this portion of construction.
Interior Finishes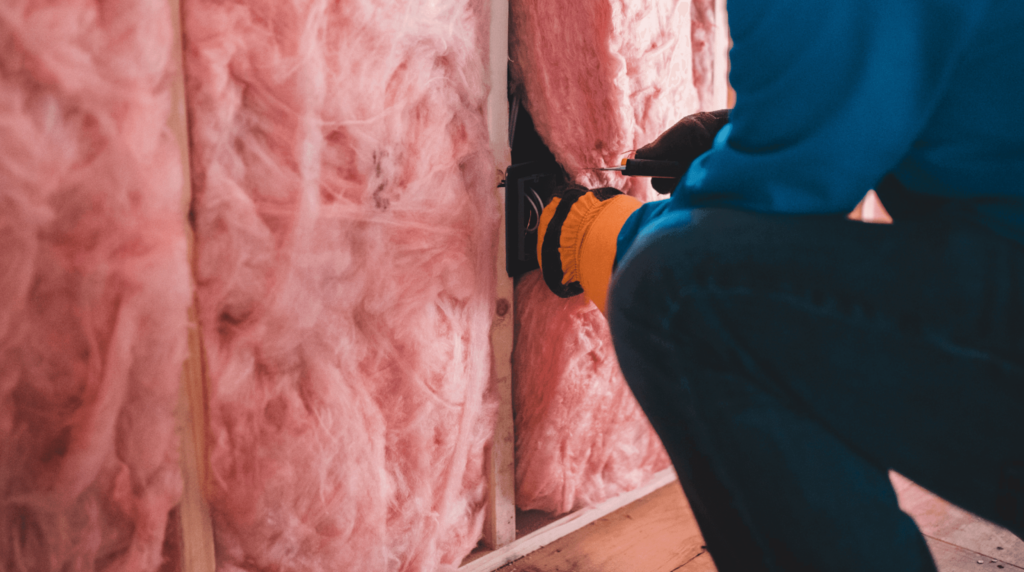 Interior finishes usually add up to the average cost to build a home in TN. This is because this category encompasses a wide range of quality and materials. There are also a lot of variabilities. You can upgrade many different parts of your interior, affecting cost.
Final Steps
The final steps of building your house include landscaping, outdoor structures (like decks, patios, and porches), driveway, and general cleanup. This will cost around $20,000.
Remember that closing expenses are another expense besides the cost of building a house. This includes title insurance, lender costs (if you're using a loan), and HOA fees (if your house is situated in a neighbourhood overseen by a homeowner's association). We advise you to consult a seasoned realtor to determine your closing costs.
Tips On How To Afford Constructing A New Home In Tennessee?
Despite some factors that can lead to an increase in the average cost to build a house in TN, the best part of building a house is that there can be some wiggle room with the budget.
For example, you may upgrade certain features while leaving others standard. There are ways to make decisions to help you afford a new construction home in Tennessee.
1. Make A Budget
When creating a budget, you need to work backwards. Calculate your typical expenses. Look at what you are paying in monthly housing costs. Can you afford to pay more, less, or the same? From there, you know what your typical mortgage costs should be each month.
2. Consider Your Existing House (If You Have One)
If you have an existing house, what will be the expected proceeds from selling this home? You can use these proceeds as a down payment on your new build. When will you sell your home?
3. Pick A Location
Even though a lot is for sale, you can still build on it. Many people will opt for a subdivision because of the ease of building and the more manageable costs.
If you wish to purchase land in a rural area, make sure to conduct the proper soil test and look into the permits that may be required. Narrow down the location based on your lifestyle, commute, and price.
4. Find The Right Builder
While trying to wiggle through the average cost to build a home in TN, look at builders working in your preferred location. Take the time to talk with them about your budget and their options to ensure they are a good fit.
If you're especially budget-conscious, take the time to do your homework on the builder about their ability to stay on budget. Talk to recent customers and read online reviews, or ask an experienced Realtor about the builder's reputation.
You must choose the right builder who knows how to give you an accurate quote without adding extra figures and stick to it.
5. Consider The Size And Type Of House
The size of a house definitely affects the average cost to build a house in TN. Many costs are multiplied as your house gets bigger. Choose a type of house that is more cost-efficient. For example, one-story homes are more affordable.
The beauty of building a new house is that you have control over the decision-making process. So, your decisions in the planning stages can add up big when you look at the final price.
6. Homeowners' Association Fees
Consider the homeowners' association dues required for your property. You will typically need to submit designs for approval if you are building a home in a planned community with stringent requirements. For exact costs, it would be advisable to contact your HOA.
CONCLUSION
Various factors influence the average cost to build a house in TN, and careful planning is essential. You can create a budget that suits your needs by considering location, size, design, materials, and labour costs.
Additionally, remember that the appropriate questions to ask and cost-effective advice to follow will help you realize your ideal home without going over budget. So, when building your home in TN, prepare well and enjoy the journey towards your perfect abode.