Are you asking Why is My house paint falling off?
Paints might be falling off due to several reasons like poor protection against moisture and water. Because of the controlled environment, interior house painting has a higher tolerance for errors than exterior painting.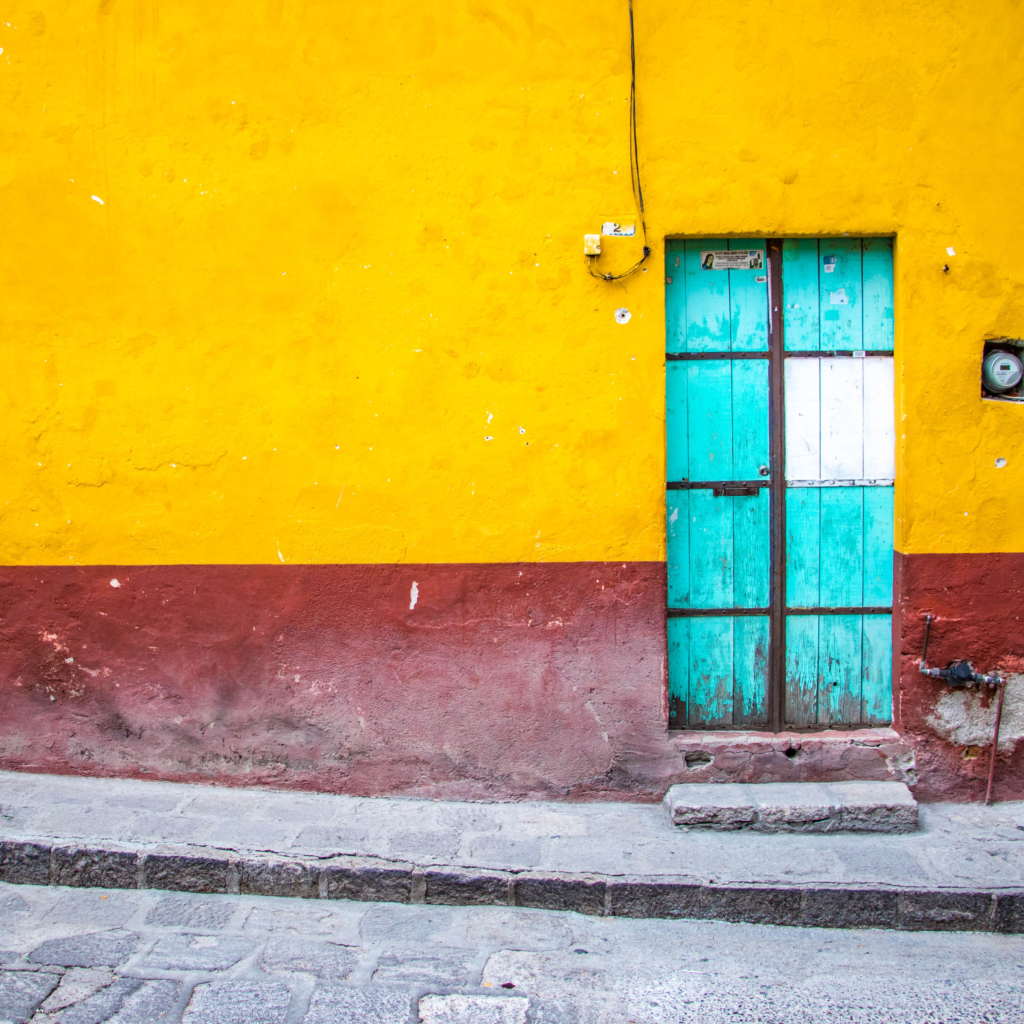 Understanding why exterior paint fails is the first step toward ensuring that your paint is as long-lasting and attractive as possible. Rain, wind, UV rays from the sun, hail, and a variety of other factors can all cause damage to a home's exterior. As a result, you must get your exterior paint job done correctly, or it will start to fail within a season or two.
House paints fall off for diverse reasons and if you have had your house repainted or painted and you still find out the paint is falling off and you are wondering why, wonder no more, as in this article we will be looking at various reasons why your house paints might likely be falling out.
Although peeling paints has become a very common issue mostly in places having a high rate of humidity, if this problem remains unsolved for a long period, it might lead to serious issues like wood decay and mold growth.
Paint will continue to fall off even after repainting if the underlying problem why it was peeling off was not detected and fixed.
Some reasons why you will have paint falling off your house.
1. Moisture Accumulation Within the Walls:
The number one answer on my list of why your paint is falling off your house is the amount of moisture the wall is exposed to. The amount of moisture has an impact on almost every aspect of the home most especially the walls. The walls saturate the walls with the increase in humidity causing different types of problems including paints falling off.
Low humidity, on the other hand, can be just as damaging, sucking valuable moisture from the walls and into the air. Continue reading to learn more about the effects of humidity on interior walls and how to keep your wall paints in good shape.
You may notice condensation forming on the walls and windows, which is similar to what happens when you take a hot shower, this is a result of relatively high humidity.
This moisture will settle into the walls over time, causing damage to the paint as well as the actual wooden structure. It can also cause the wooden studs to rot, which promotes the growth of mold and mildew if left untreated. To make matters worse, rotten wood has no easy fix besides replacing the affected boards.
You should get into the habit of checking the relative humidity regularly to prevent humidity-related damage to your walls. As previously stated, 30-40% RH is ideal for most indoor environments.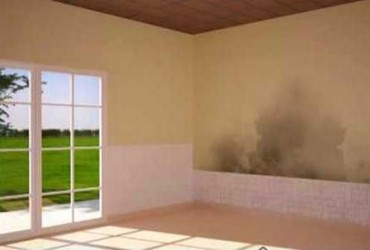 2. Poor Wall Preparation:
It won't be long before the paint starts to blister and peel if it's applied to an uneven or unprimed surface. A properly prepared surface is required for a coat of paint to adhere properly.
Other factors that can prevent the paint from sticking properly include incomplete joint compounds and improperly placed seam tapes.
3. Painting in Adverse Weather Conditions:
Painting in extremely cold or hot weather conditions can have adverse effects on your job and make the painting not last. Pre-treating the wall with a paintable water-repellent preservative yields the best results when done at temperatures above 70 degrees Fahrenheit.
After painting, the temperature should stay above these levels for the rest of the day and night. Latex paints should be applied when the temperature is at least 50 degrees Fahrenheit.
Oil-based paints should be applied when the temperature is at least 40 degrees Fahrenheit
4. Using Low-quality Products:
Low-quality paints do not dry or adhere properly, and after a short time, they begin to peel. In terms of flexibility and adhesion, some paint brands are woefully inadequate.
Most calcimine-based paints, for example, aren't very good. You want to paint with a lot of pigment, resin (the glue that holds paints together), and a few solvents (such as water).
5. Incompatibility Between the Wall and Paint:
Some paints have compatibility issues with smooth or glossy surfaces. Because these surfaces cannot form a mechanical bond with the paint, any layers applied to them flake off almost immediately.
You must ensure that the paint type and the type of surface are compatible. Concrete and galvanized steel, for example, affect oil-based paints.
Some surfaces have chemicals that react with paints, making them incompatible. Natural oils produced by new or poorly cured woods, for example, prevent effective paint adhesion.
6. Incorrect Paint Combinations:
make sure to use the same type of paint, as some paints do not adhere well to one another. When oil-based paints are applied over latex paints, they do not work properly, and vice versa.
Peeling occurs when these different types of paint are applied to the same surface.
7. Normal Wear and Tear:
You can touch up the walls from time to time if you have some paint ready on hand. Consider how you would enter a new location and what you would consider repairing and replacing.
You can decide whether or not you want to repaint if there are a few minor marks here and there.
Normal wear and tear includes sun damage, paint peeling off the walls, and scuff marks on your furniture.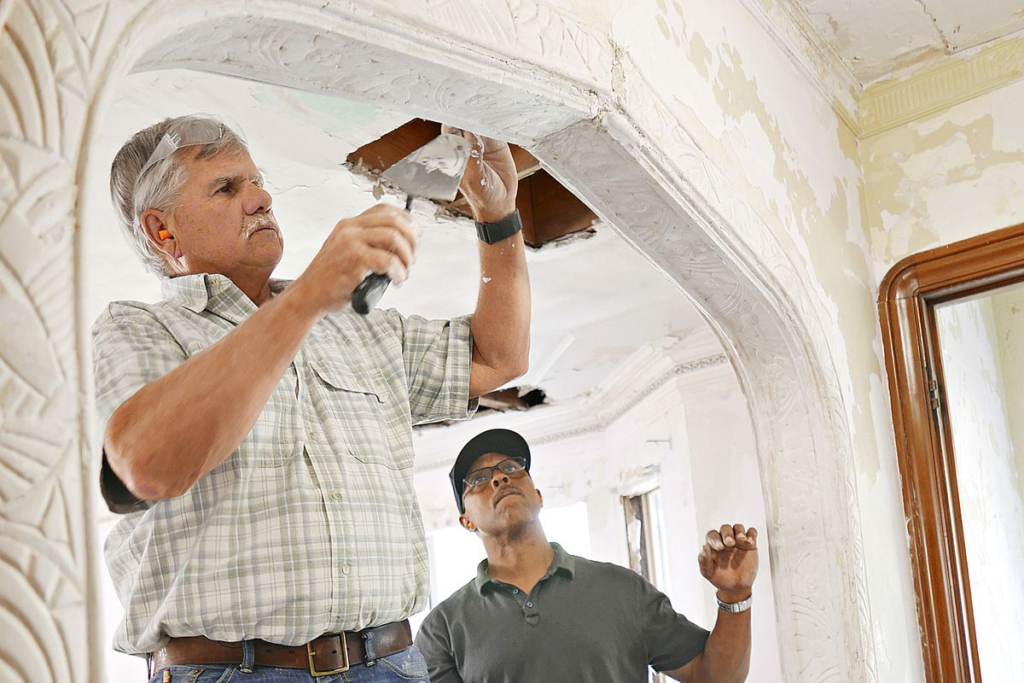 Solving Problems Of Paints Falling Off
To fix the problem of your house paintings falling off, you need to start by:
Use a scraper to scrape off all loose paintings from the wall, sweep away the debris using a wire brush and smooth away the surface using fine-grit sandpaper.
Make use of special cleaning solutions to prepare the wall for painting to avoid the paints from still falling off after being reapplied. These special cleaning solutions will help to promote good adhesion between the paint and the substrate, it also kills mold spores, preventing any future growth of mold.
To repair cracks and hope, buy fillers that are recommended, after filling allow the products to dry properly and eliminate irregularities using the time grit sandpaper and let the area even up with the surrounding surfaces. Additionally, wash the wall and let it dry out completely before applying primer and paint.
Select a primer and paints that are suitable together, so at the end of the day, you won't have primer and paint incompatibility problems.
Also read Pros And Cons Of Using Paint To Prevent Rust
Drop your comments in the box below.