In the 1950s, a few years after world war II, a group of artists began a movement that has shaped modern-day architecture and interior design.
The minimalist movement championed by Frank Stella, Agnes Martin, Donald Judd, and a few others emphasized the need to use as little as possible when designing.
Minimalism involves using simple designs to create a cozy finishing. In minimalism, only what is actually needed is used and every unwanted piece is tossed out or given away. Today, minimalism has become a trend among celebrities and many homeowners in the US.
Various areas of a home can adopt a minimalist style including the bedroom, kitchen, and toilet. Whether you want to have a totally minimalist home or you want just a section to be minimalist, there are lots of ways to achieve this especially when you are on a budget.
Here are 12 tips to have in mind when you want to create a minimalist bedroom without breaking the bank.
See also: Is It Safe to Put a Bedroom in the Basement? Pros and Cons
1. Blank monochrome walls
To give your bedroom that cozy natural and minimalist feel, it is important to have the walls painted in just one color. White, grey, and beige work best in giving your bedroom that simple and almost empty look that signifies minimalist settings.
Adding another accompanying color would also give off the same effect but that would mean more costs right? Let's say sticking to monochrome is the best bet.
After agreeing on a wall color, leaving the wall blank also has the best effect when you want to create a minimalist bedroom design. It might be tempting to splatter decorative designs all over your walls but don't! Remember, less is more.
2. Use floor covers that mimic natural elements
Floor coverings that imitate natural elements such as stone and wood are the best floor coverings to create a minimalist bedroom look. The aim is to look as natural as possible; with a warm color of course.
You can opt for more durable and expensive options like marble. Since you are on a budget, more affordable options like carpets will work. It doesn't really matter what material you go with, what matters is the color and style.
Just have it in mind that cheaper materials could be less durable and may require you to spend more than you bargained for in the end.
3. Pick a simple bedframe or ditch the bedframe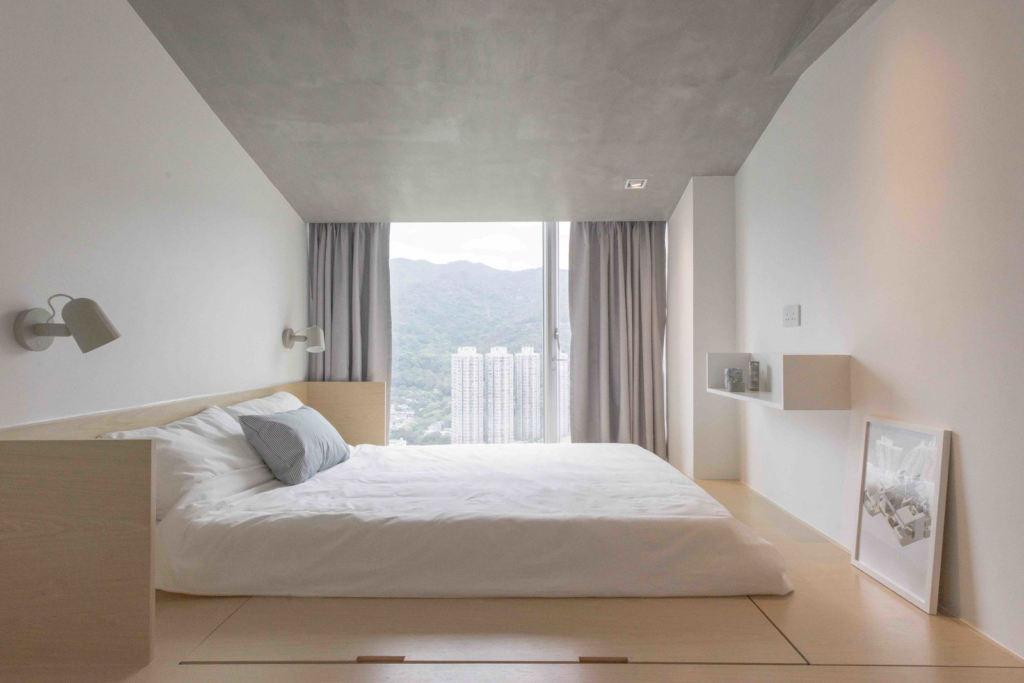 Unlike the elaborate bed frames of medieval times, minimalism encourages the use of simply styled bed frames. Clean lines and neutral tones are the best characteristics to consider when choosing a simple bedframe fit for a minimalist bedroom.
If you don't have the cash for that, keeping your mattress on the floor also works just as much as a simple bedframe. A headboard just behind the head of your bed frame or mattress can give your design an extra boost but be careful. You don't want to overdo it.
4. Use minimal furniture
Minimal use of furniture makes your room look as spacious and open as possible. The best way to avoid clutter is to have just one surface in each corner. Also, avoid furniture that is too small or too big. Look for something that is big enough and small enough all at once.
A single dresser in a corner and a small wall rack organizer where you can keep small necessities like books will make your minimalist design look great and give it an extra gorgeous look.
A simple French-style wardrobe with drawers is great as well. They do not take up too much space but provide enough space to store all your necessities.
If you are thinking about having a sofa, try to look for one that is low but not too low. A recliner chair or a simple chair with wheels can also work well.
Read: Why WoodWork is Great for You
5. Install simple door and window fittings
Light curtains, shoji screens, and wave pleat draped window fittings are some of the options that are considered when creating a minimalist bedroom design.
Window fittings block out reflections that can hurt your eyes. They also give your bedroom a calm and relaxed ambiance.
If you are trying to save cost, using natural tree branches with light fabric can create the same effect. You get to not only look classy but have an eco-friendly touch to create a calming feeling.
Do not forget to pick a mild color that is free from elaborate patterns and designs. That just spoils the fun of it.
6. Have indoor plants
Indoor plants not only help to create that natural and free look, but they can also help in reducing toxic gases in the bedroom, enhance your mood and make your room smell fresh.
Having plants with bright colors is a great way to have that splash of colors in your minimalist bedroom. Floor plans also work better because they are taller than regular pot plants. They can give dimension to your room without taking away from the serenity of your minimalist design.
A simple old bucket with soil and bush plant can serve this purpose. You don't have to spend so much to get a plant so long as you pick a non-toxic plant.
To give your indoor plants the right amount of light, it is best if you set them up near a window with natural sunlight. This way, you don't have to buy special lighting for them.
7. Limit cable wires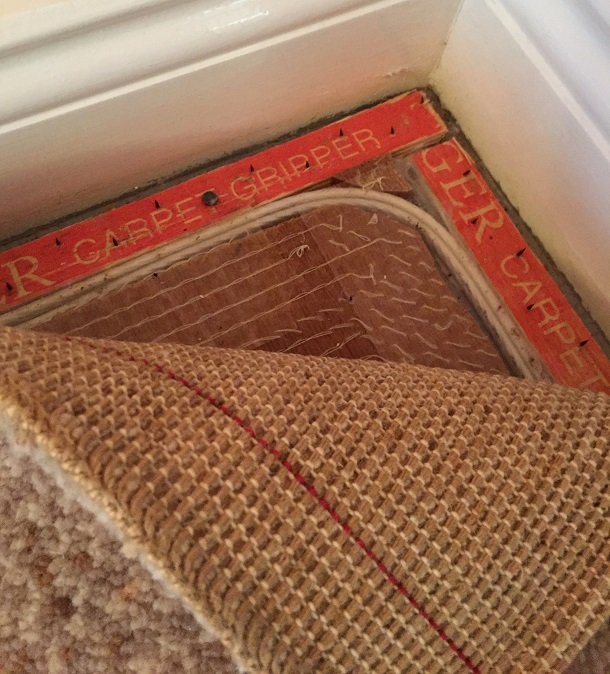 More technological devices and appliances mean more cables around the home. Having so many wires littering around can give an untidy appearance. To limit this effect, it helps to use more wireless devices.
Using Remote-controlled devices and wireless chargers can help to limit how many wires are littered around the bedroom. A Wall cord raceway kit can also be used to give those wires some proper arrangement. They don't have to look messy lying all over the place.
To save cost, just hide those wires under a side carpet and enjoy the benefit of having no wires laying around.
8. Use blended colors
An ideal minimalist bedroom has very few colors. A total of 3 colors is the much you will need. You may not be able to successfully use one color for the wall, bedding, and floors however, you can employ colors that will blend into one another and create a unifying effect.
White walls, brown floors, and beige bedding are examples of colors that could work. Just feel free to explore your inner style.
Confused about what colors to choose? Consult with a professional who can help you pick a combination that works best for your room.
9. Simple mirror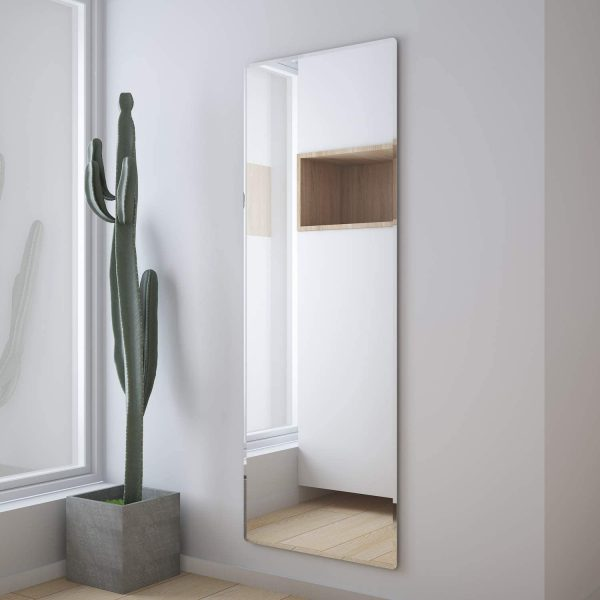 I know a minimalist bedroom requires as little furniture as possible. However, some things are just so important that we can't do without them.
Mirrors are one of them. One simple piece without a frame hung over the dresser or in a corner is enough to do the trick.
Such mirrors do not carry the extra cost that was incurred due to framing. This serves the purpose and also looks really nice when positioned well. To create a minimalist bedroom, always remember to consider this.
10. Add a simple artwork
Though not very necessary, artwork can be as useful as a houseplant in creating a bit of color in your minimalist bedroom. Choose a single piece that fits the size of your bedroom. Use frames that are thin and have simple designs to fit with the overall minimalist look and feel of your bedroom design.
Be mindful of the positioning of your artwork. Make sure it is placed in an area that creates balance. A nice place to have one is over the head of your bed; Well centered of course.
11. Allow room for natural light
Natural light will make you appreciate a minimalist bedroom even more. You get to see everything clearly in its true color and form.
Natural light in your room can also help set your circadian rhythms. Circadian rhythm is that internal clock that helps you wake up in the morning and fall asleep when it gets dark.
If possible and if it would not be a hassle for you, having your bed facing the window will be very beneficial. You can also place your bed beside a window. This will give you all the natural light you need to live a healthy life.
12. Keep everything tidy
While giving a minimalist bedroom a personal touch would be great, it is also crucial to keep it clean and tidy. Uncluttered spaces can even help you make better decisions.
Keep your floors free from clutter and trash. Not only will this make your room look cleaner, but it can also help alleviate the feeling of heaviness in such an empty space. Keeping everything organized is important.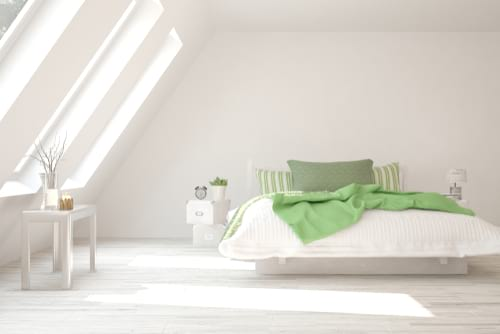 To create a minimalist bedroom is more than just having a huge difference in storage space. There are psychological benefits of living in an environment where you can see what it is you need and nothing else.
When your room is clean, quiet, and well-lit it's easier to focus on other tasks and enjoy a well-balanced life.