Lawn care is a booming industry, and there are plenty of opportunities for entrepreneurs in the field. But while it's easy to start out as a lawn care volunteer or intern, building your own business takes hard work and perseverance.
That's why we put together this list of 5 things you can do today to grow your lawn care business, complete with details on how you can upsell clients on more work at once and reach new markets.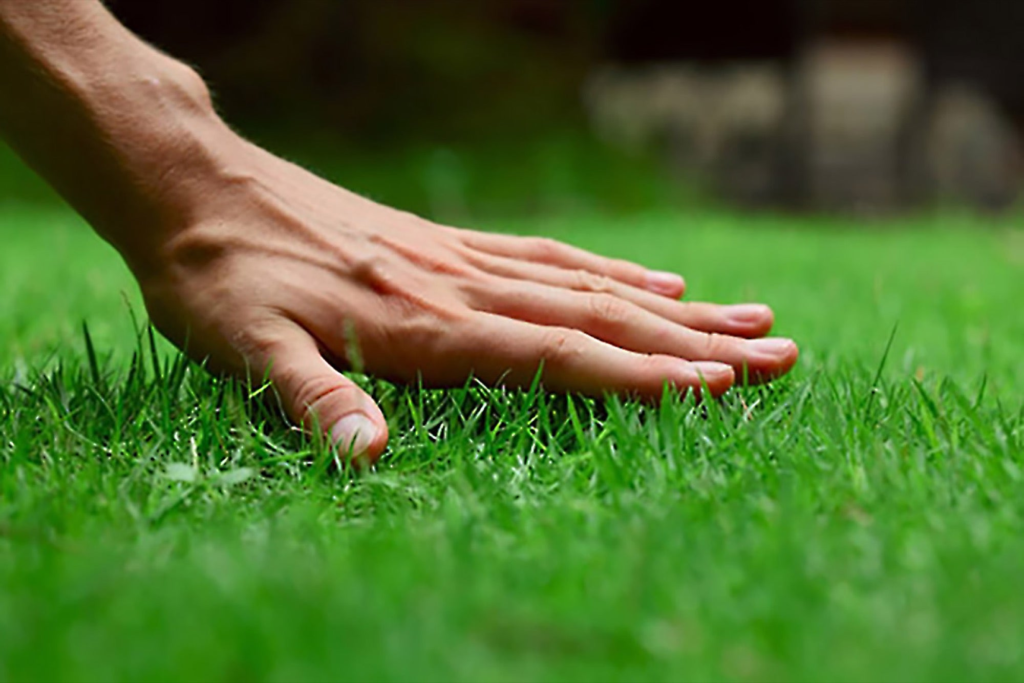 Here are 5 things you can do today that will grow your Lawn care business
1. Retain and Build your Client base:
You have no business without a client base. The first thing to do is to retain your clients and build more. The first thing you want to do is find out how much your current client base is worth to you. The average homeowner spends anywhere between $100 – $300 on lawn care.
So, if all of your clients are spending more than $200 a year on lawn care, they are likely to be good clients who might be interested in paying more for better care and service next year.
Here are a few tips that will help you keep and grow your customer base.
A. Follow up with a thank you note and sometimes a call
Send a thank you note to every customer that hires your services. Send it by mail. When they receive it, they will immediately know who you are and what you are doing for them. It helps in building trust between the lawn care company and the client and without trust, it's very hard to sustain the business relationship for long.
Sometimes also, follow up with a call. The customer is more than likely to be satisfied, if that's the case, if not, this will be a good time for you to address it. You may need to go back and repair what you have done wrong or the client just might have been having a bad day and was short-tempered. Remember that your customer is not always right but he/she is your bread and butter for business growth.
B. Use social media
Social media is a great tool to market your business, but you need to give it the right attention. Be sure to post regular updates on what you do and how things are going. Customers like getting messages from the lawn care company they hired. If they are happy, they will spread the word too!
C. Always ask for reviews, surveys, and recommendations.
When you follow up with your customers, always ask for reviews, surveys, and recommendations. This way you know what your customers think about the quality of your service delivery. It will help you correct things that need immediate attention when they are small or it will help you find another client base when your clients are not happy with the level of service they get from your company.
D. Offer niche services/ Find a selling point
Offer a niche service that is not even available in your local area. What can you offer that others in the business cannot at the moment? Try to be unique. This will help you stand out from the competition and each time you gain a new customer, they will have a new reason to refer you to others because of your niche service.
Find a selling point for your company. Some people do lawn care, some people offer landscape design services, some do both and some have niche services such as rose or herb garden landscaping. Find what works for you and run with it.
2. Define your service area
The second thing you can do today to grow your lawn care business is to limit the service area you serve. You don't have to service lawns outside of your city or town. You don't even have to limit yourself to the state you live in.
Servicing outside states or far regions may mean actually spending more time on the road rather than working which is counterproductive in the long run
Many people think they should start out like a big builder or landscaper and try to grow their business nationally. Don't do this. Start small and grow. Instead of focusing on growing your business and serving more clients, try serving the same number of customers but making a greater profit from it. This way you can always earn more on the lawns you serve.
3. Start offline marketing
Marketing your business offline may seem old-fashioned, but if you don't have a reliable online presence, you will lose potential clients. Don't be afraid to print out business cards or brochures and spread them around at parties or contact people who could use your services.
If you have never been involved in a company before and want to see your own company grow, then there is no better way than to build your own. It will take hard work and perseverance. But it is also just as rewarding!
4. Know Your Costs
It's very important to know your costs when starting a lawn care business. It is a trusted thing you can do today to grow your lawn mowing business today. That is, you need to know what it cost you to provide the service and how much profit you are making per customer.
* First, you should know what your costs are where you live and where you are operating.
* Second, you need to know what your costs are in the largest markets where you feel most comfortable sending clients.
* Lastly, equalize your costs. Make sure that in the future if a client walks into your lawn maintenance business they will end up paying close to the same amount as other competitors. This way, you will have a level playing field.
The goal of knowing your cost is to be able to offer high-quality services to customers at a reasonable cost and still be profitable.
5. Go Digital
The world today is a global village. if you would grow your business in this time and age then you must maximize this. Depending on your budget you could create a website where customers can see your services, book your services and see the prices of your services.
If you don't have a budget to create the website you could use free services like Wix and make a professional website for yourself. I actually recommend you to use Wix as it has easy templates that anyone can use to create a professional-looking website and is also very easy to edit.
Even better you could build a unique mobile app for your business that is easy to use.
6. Go mechanical
If you are happy with what you're doing but want to grow your business, try thinking about going mechanical. You may want to look into self-propelled mowers, lawn tractors, and even a garden cart or a small lawn mower.
This way, you can provide the same quality of service at a lower cost. It's a matter of finding the best product to fit your business need.
Conclusion
Every lawn care company in the world has the same goal: to make money. You could go big and start a national lawn care company or you can start small and stay local. potential to become the best and it is really up to you how far you want to go. All it takes is time and hard work.
Cutting corners can be very expensive in the long run, especially if you do not have a great service or product. So, I highly recommend that if you want to grow your lawn care business, make sure it will not fail due to some reasons.
Drop a comment if this article was helpful or if you have any questions.
ALSO READ: HOW TO INSTALL ARTIFICIAL GRASS ON CONCRETE WALL