Whether or not you work with a skilled firm, staging a home can unquestionably give it genuine "buyer appeal." When home staging on a budget, cleaning up the place thoroughly, removing all clutters, renovating the kitchens and bathrooms, are tips to showcasing the house's potential
In a research by the National Association of Realtors (NAR) titled 2021 Profile of Home Staging, 47% of buyers' agents claimed that staging favorably impacted the majority of buyers' impressions of a home.
According to 82% of buyer's agents, home staging makes it simpler for purchasers to see a property as their future home, which can speed up the sale of the property,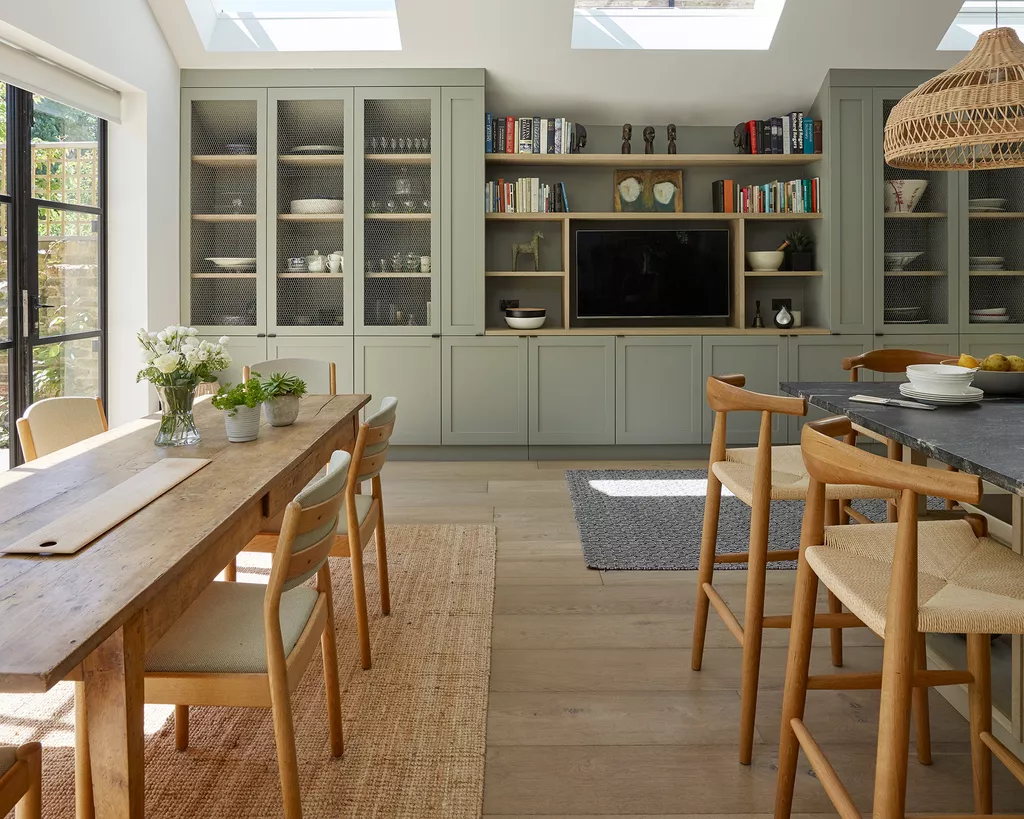 According to the report's findings. 46% of buyers rated the staging of the living room as highly significant, followed by 43% for the master bedroom and 35% for the kitchen.
Staging a house before selling is one of the best investments for getting a speedy offer and the highest sale price.
According to research, a staged home sells three times more quickly than an unstaged one, and according to 70% of real estate brokers, staging can boost a home's offer value by up to 10%.
The cost of updating has decreased, so if you do not have plans of hiring a professional home stager, you can always do some DIY home staging on a budget. Go all out: Trim the bushes, remove dead limbs, cut the grass, and think about planting flowers. Your front door can be more appealing by painting it and replacing the mailbox and home numbers.
HOME STAGING TIPS FOR SELLERS
Many prospective buyers, particularly young ones, often need help seeing past the homeowners' decor to what's most important about a house, such as the floor plan and the space.
Homeowners are advised to make the home look as neutral and appealing as possible while carrying out home staging on a budget.
Below are home staging tips to help you style your house for sale.
1. GO ON A CLEANING SPREE
A clean home must look well taken care of to appeal to buyers. Even renovators would only want to buy a house that appears to be addressed.
Additionally, a tidy, well-ventilated home will feel pleasant and fresh, which will help potential buyers picture themselves living there.
A thorough cleaning is a simple way to carry out your home staging on a budget. In addition to routine cleaning chores like vacuuming and dusting, sellers should go above and beyond by deep cleaning the home, wiping down baseboards, washing windows, scrubbing bathroom grout, dipping and washing faucet heads in vinegar to remove limescale buildup.
The best part is that the materials you'll need to achieve this will save you some money and of course, you may complete this stage for free if you already have some cleaning supplies.
2. RENOVATE YOUR KITCHEN AND BATHROOM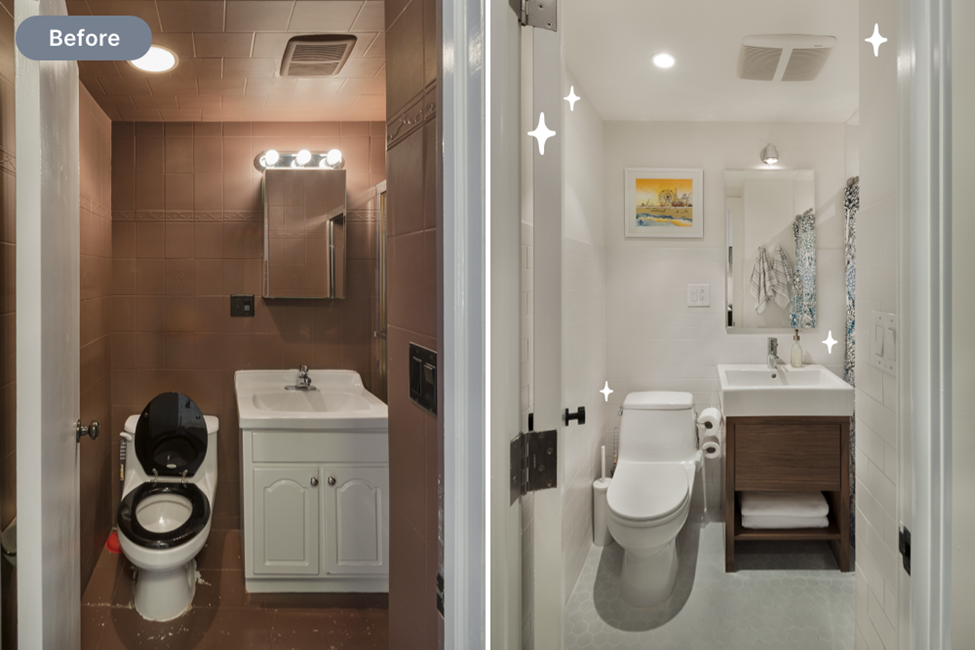 A new kitchen and bathroom are the most significant influences on a new buyer. Buyers can see that the house has been updated thanks to this.
Decluttering there might need to be more than just decluttering and cleaning alone. If you thought about remodeling, you might recoup the investment if you did it wisely and correctly and when sold.
3. DECLUTTER YOUR HOME
When home staging on a budget, you should first complete decluttering because it will make your house look bigger and younger. Clutter diverts purchasers; it causes them to focus on your possessions rather than the rooms.
If the rooms are congested, the rooms will also appear more petite and disorganized. Each room must be clutter-free. For potential buyers to envision themselves residing in the house, it must appear as though you do not.
Remove personal items and try to clear as much surface area as possible from bookcases, coffee tables, and especially the kitchen.
Use wicker or rope baskets to store stuff you need but don't want people to see. Storage containers and units are a fantastic alternative when you need more space.
4. PAINT WALLS WITH NEUTRAL COLORS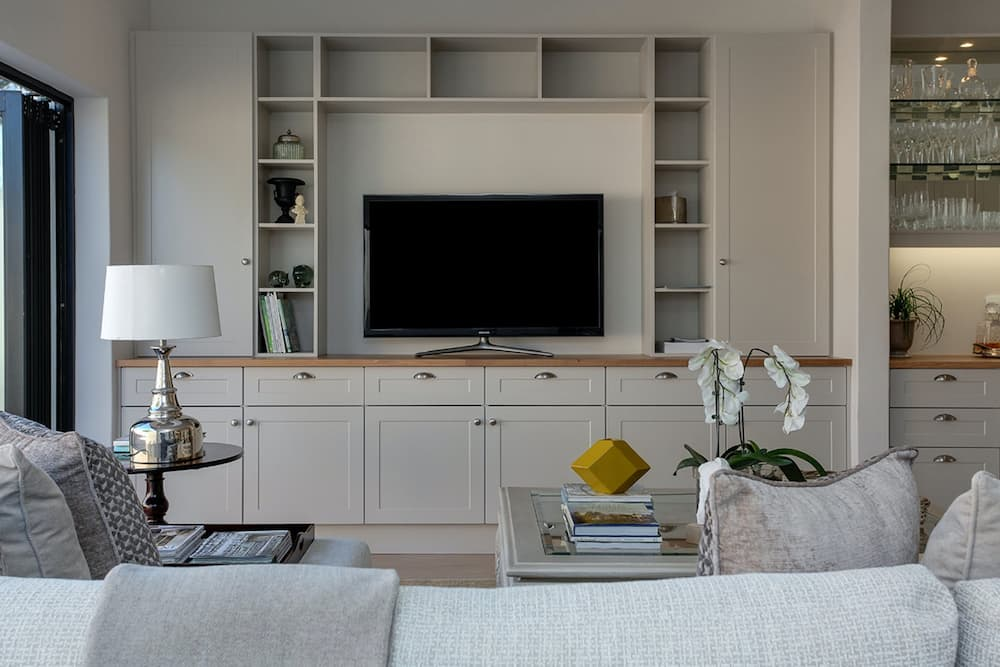 While home staging on a budget, painting, and touch-ups on the wall is always wise, according to studies, neutral paint jobs can earn sellers an average of 107% return on investment. In other words, painting is a perfect choice for home staging on a budget!
Sometimes, buyers need help looking past bright or dramatic paint colors. To appeal to the most significant number of potential home buyers, it is advisable to repaint your walls with a neutral color like white, cream, beige, or light gray.
5. LET IN NATURAL LIGHT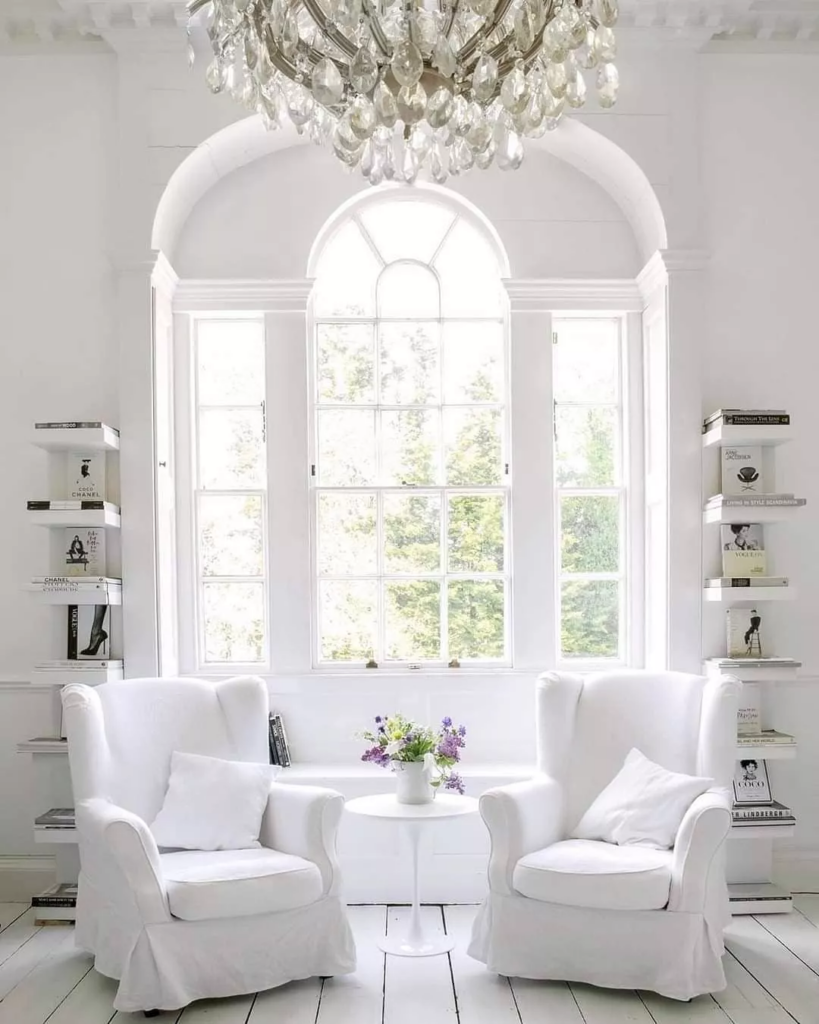 To let in as much natural light as possible, skilled and experienced home stagers and property photographers recommend opening or removing all window coverings.
It won't cost you anything to bring sunlight into your home, yet natural light may make all the difference when presenting a home. Many purchasers place a high value on well-lit spaces; natural light may make small spaces feel larger.
6. COMPLETE ANY MINOR HOME REPAIRS
While carrying out your home staging on a budget, it is not advisable to make any significant repairs. Still, it is suggested that you finish any minor repairs you have already started.
Have you started replacing door knobs or cabinet fixtures recently? Consider completing this job to give your home a stylish look.
7. STAGE YOUR FRONT AND BACK YARD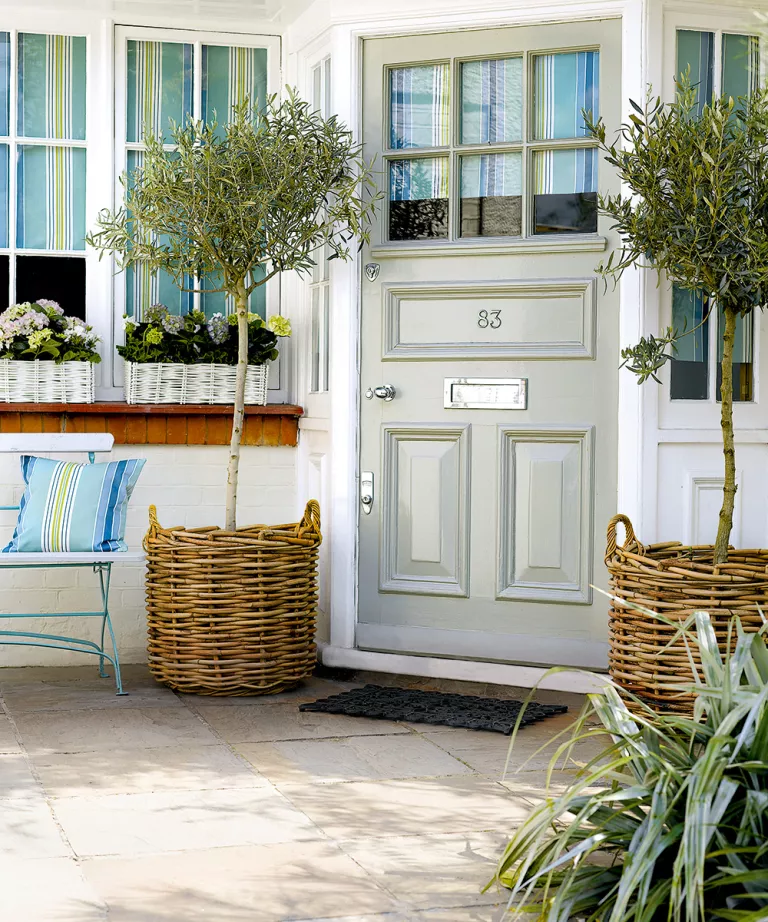 This timeless expression applies to selling your home. A buyer's decision-making process begins 100 meters before they enter the property; as a result, any repairs or enhancements that can be made at the entrance to the property will be beneficial.
This process of home staging on a budget involves cleaning up the grass on the path leading to the front door, giving the door a new coat of paint, or investing in some new and attractive front yard flower bed ideas.
As summer continues, clean the windows carefully; fresh flowers or a hanging basket can make a good impression; their perfume can also produce a great first impression.
Like with the front of the property, sellers should do what needs to be done to make the backyard look presentable. Start by calculating the size of your outside space and selecting the furniture that best fits your requirements and way of life.
8. REFRESH WITH MILD SCENTS
A well-staged property should appeal to more than just the eye. After living with certain odors, such as pet and cigarette odors, homeowners can quickly lose their sense of smell. The best way to eliminate these odors while home staging on a budget is to sprinkle baking soda on soft surfaces like furniture, let it sit for the night, and then vacuum it the next day.
You can also go an extra mile by washing your windows, steam cleaning your carpet, and using a non-abrasive sponge and soap to scrape your walls. Place a diffuser with delicate natural smells, such as vanilla or lavender, to further enhance the mood!
9. CREATE MORE SPACE WITH MIRRORS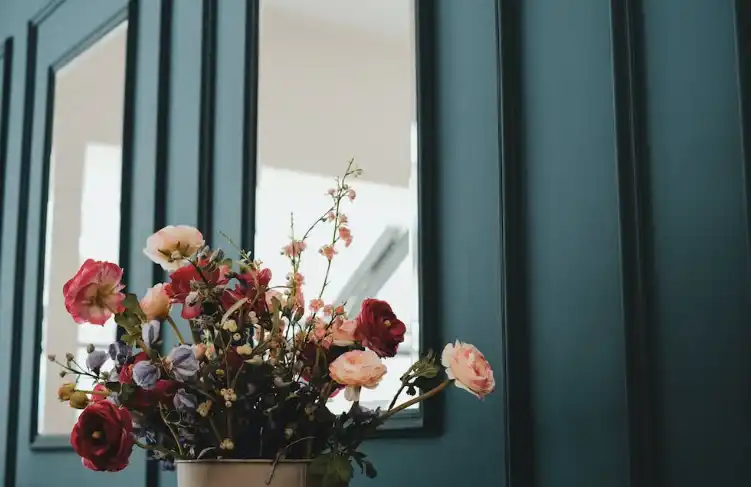 When home staging on a budget, properly positioned mirrors can also provide the impression of more space without making significant (and expensive) modifications; place a massive mirror at eye level close to a light source to make a room feel more extensive and more inviting. You can also place a number of mirrors, using them to make imaginary windows.
You can also enlarge the appearance of a tiny bathroom by placing a long mirror along the wall behind the sink. As with all home staging advice, overusing this strategy might make your house look odd.
10. ORGANIZE THE CLOSET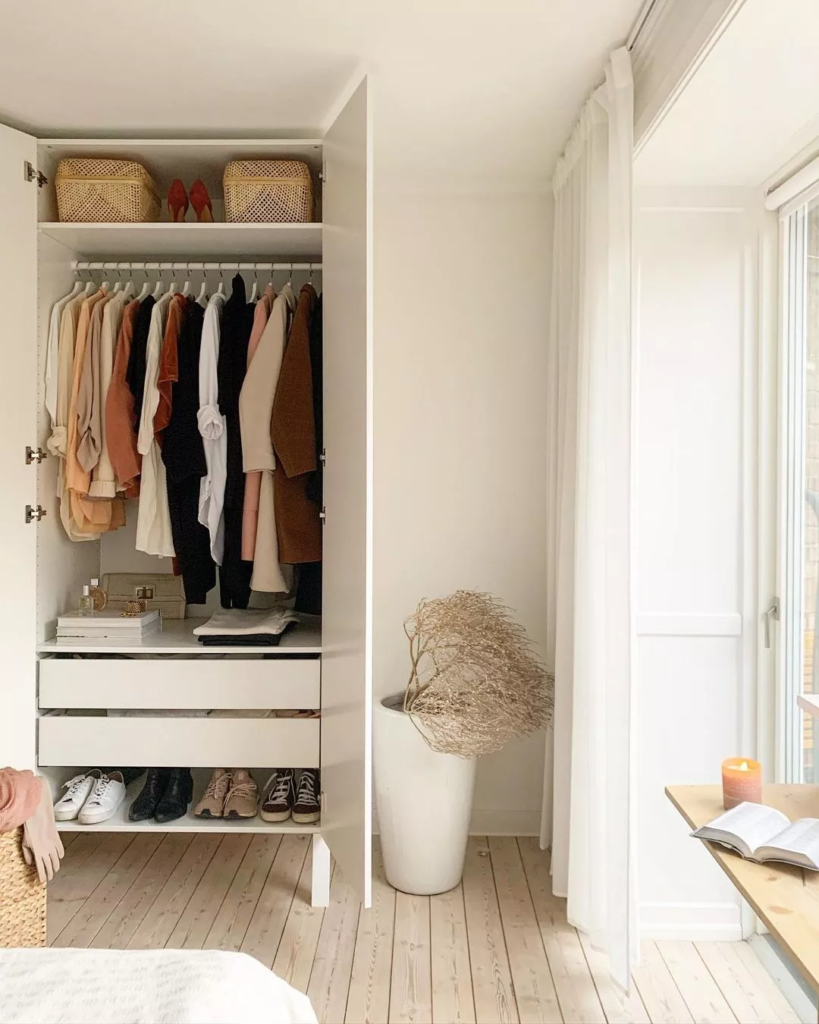 One of the top things that buyers seek in a home is adequate storage, so rearranging your closets before displaying your property is an affordable and efficient home staging technique.
Keep the floors clear, hang your clothes neatly (with matching hangers facing the same way) and take everything you won't need.
You can take out some items in your closet to give the room a more open appearance. Your objective should be to leave as much open space as possible to showcase the room's storage!
BENEFITS OF HOME STAGING
An attractively furnished home will sell for more money than one that needs more glam. An unstaged home makes it difficult for buyers to see themselves living in the house, thereby forcing them to look beyond all of the seller's belongings.
Online listings with photos of a properly staged home look nicer, promoting the home's sale.
Staging might be one of the most profitable undertakings you ever take on, given the time and money required.
In addition to seeking a place to live, prospective buyers seek ways to achieve their goals and enhance their quality of life. The buyer may make a more emotional purchase after staging, ultimately generating more money for the seller.
BOTTOM LINE
The goal of house staging should be to appeal to as many different types of buyers as possible. Your home will sell for more money if more buyers are eager to submit offers.
If putting your house on the market is in the cards, this blog post already shares tips on how to go about home staging on a budget without spending much cash.